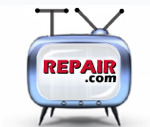 TVRepair.com is now offering a nationwide database of TV Repair companies across the United States.
Los Angeles, CA (PRWEB) June 18, 2014
The United States loves TV and nothing is more frustrating than a broken TV. However, now that TVRepair.com is providing a nationwide database of TV repair companies, finding a TV repair company in any area is faster and easier than ever.
When looking for TV Repair, LCD TV Repair or Television Repair Professional, TvRepair.com has made it very easy to navigate through all 50 states and thousands of city locations. With just a few clicks of the mouse visitors to the site can find a Television Repair shop in their area. TvRepair.com is the leading domain directory website for searching for an electronic technician professional. TvRepair.com is the top domain in the industry.
When it comes to TV Repair, LCD Tv Repair or Television Repair, TvRepair.com is the Best place to look for the right Tv Repair Professional. To find a TV repair company, please visit http://www.tvrepair.com.