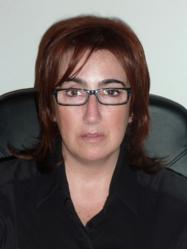 We are really excited to be working alongside Powwow on creating new products as well as adapting our existing formats to the US and Latin American markets
MIAMI, FL (PRWEB) November 29, 2012
PLURAL ENTERTAINMENT ESPAÑA, GRUPO PRISA's production company, with offices in Madrid, Lisbon and Miami, and 360 POWWOW, with offices in Miami, Los Angeles and Buenos Aires, have established a Strategic Alliance for the development and co-production of new TV formats. Both companies will also team up to further exploit PLURAL'S existing catalog in international markets. Under the outlines of this new alliance, PLURAL will be responsible for the operations in Spain, Portugal, and the rest of Europe, while POWWOW will be responsible for the Unites States and Latin America.
"The alliance with POWWOW represents a huge step for Plural's development strategy in the Americas. Powwow's positioning and strategy for the US and Latin American's audiovisual market is a valuable asset for capitalizing on our formats. We are really excited to be working alongside Powwow on creating new products as well as adapting our existing formats to the US and Latin American markets", said Plural's Managing Director for Spain, Nathalie Garcia.
Daniel Gutman, CEO of POWWOW, said: "We feel honored that a renowned company like PLURAL is placing their trust in POWWOW to develop new business opportunities and creative ventures for both entertainment and scripted formats. We look forward to the new projects we will be undertaking, which include creating new 360-degree formats and promoting talent across borders."
Both companies will present their first developments during the upcoming NATPE in Miami.
Plural Entertainment Spain is one of the most important audiovisual production companies of the Spanish and Portuguese markets. Plural Entertainment produces all genres of programming: entertainment, fiction, documentaries. Our projects stand out for the originality of the scripts, the modern treatment of the images and high quality production. With a work criteria based upon product quality and attending audience's demands, Plural's clients are among the main Spanish TV stations as well as major brands and networks of the region.
360 Powwow's Executive team has produced over 3,000 hours of television for numerous world-class networks such as NatGeo, Discovery, Fox, Telemundo, and TVE, among countless others. Some of the more recent and notable productions developed by 360 Powwow are: "Dance!", an 80-episode teen Musical dramedy series co-produced with Rosenbush/Borden (the Executive Producers of High School Musical); "El Líder de la Manada", a reality show with world-renowned dog trainer and TV personality Cesar Millan for Cuatro (Spain) and "The Leader of the Pack" for NatGeo; and a talk show for Canal 10 in Uruguay hosted by Latin America's most famous sex therapist Alessandra Rampolla.