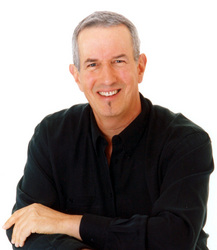 Leland's New Media/New Marketing segment will address the TV industry's need to keep pace with today's multi-screen media environment.
San Francisco, CA (PRWEB) January 26, 2010
The TV industry's only daily news show, the YouTube-based TheTVNews.tv hosted by TV industry veteran Jeff Grimshaw, has announced that media innovator and Internet marketing consultant, Jon Leland, will become a weekly feature of the program. The new segment will appear in every Tuesday's TheTVnews.tv program and will to be entitled "New Media/New Marketing."
Grimshaw, who is also the program's producer, says that Leland's New Media/New Marketing segment will address the TV industry's need to keep pace with today's multi-screen media environment. Grimshaw said, "With true convergence now a reality, TV stations and cable networks are scrambling to make their websites, social media and mobile marketing presences a viable component of their overall marketing as well as of their media visibility. With Leland's weekly contributions to our program, we will greatly enhance our daily program's value, especially to executives who want to maintain or establish leadership beyond the TV set."
Leland, who first appeared on TheTVNews.tv via Skype on Thursday, January 14th and Tuesday, January 19th, will produce his original segments in his Tiburon, CA office and transmit via Internet to TheTVNews.tv studios in Washington, DC for integration.
Leland's company, ComBridges.com will also collaborate with TheTVNews.tv to create an interactive "Super Bowl Commercials Ratings Party" via Twitter and Facebook. ComBridges will be creating a live Twitter List that will include comments, criticisms and praise of Super Bowl TV commercials by Leland, Grimshaw and other expert contributors and friends. The live Twitter List feed will be available at http://www.twitter.com/joncombridges/superbowl
About ComBridges & Jon Leland
Jon Leland has been a media innovator for almost 40 years. He started the first narrowcast radio network in 1971, was the founding director of creative services at USA Network, produced vision of the future videos for Oracle and Pacific Bell, and hosted two pioneering videos about the desktop video revolution. Currently Jon is the president and creative direction of ComBridges, http://www.combridges.com a strategic developer of integrated internet marketing campaigns and websites.
About TheTVNews.tv
The only daily TV news program targeted to TV industry professionals is available fresh, Monday through Friday at http://www.thetvnews.tv TheTVNews.tv is sponsored by the strategic advertising, promotion & marketing company, American Ingenuity TV, http://www.americaningenuitytv.com/ among others.
For more information:
Jon Leland
888-530-5505 x1
jon(at)combridges(dot)com
###