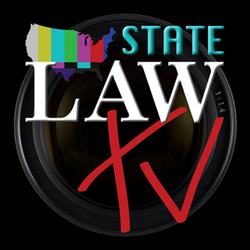 I've always been drawn to stories. I want to connect with people and find out what drives them, and what touches them most?
West Chester, PA (Vocus) August 21, 2009
Cindy Speaker, CEO of StateLawTV, said today that she grieves with America to hear of the progressive ailing of beloved Senator Edward Kennedy. ''I grew up with the Kennedy family and still stop to listen to virtually every news report that has a mention of him or the Kennedy family.'' Speaker noted that she had recently seen a wonderful documentary on the Senator which shared intimate glimpses of his personal journey including both tragedy and triumph.
"That's the flavor of the kind of programming we hope to present on StateLawTV's new show One-on-One," said Speaker. "I've always been drawn to stories. I want to connect with people and find out what drives them, and what touches them most?"
Speaker has been a marketing and media consultant to lawyers for over fifteen years. However her schooling was in television production. With her new venture StateLawTV, she is combining the two and launching the first online, story driven, Internet TV channel focused on the law but from a consumer's perspective. ''I've worked with lawyers for a very long time and I can tell you that they are often misunderstood.'' Speaker hopes to help humanize lawyers and lawmakers by telling their stories and offering a glimpse into their personal lives.
When asked what her dream interview would be, she said - ''it would be to meet with Senator Kennedy and share the heart and soul of what he'd like to say to everyday people like me that want to keep some sort of connection with him and know how he is doing.''
In addition to One-on-One, StateLawTV intends to offer diverse programming that includes educational, entertaining and heartwarming stories.
The new site launches in Beta today, August 20, 2009, which not coincidentally would have been ''my father's 75th birthday,'' said Speaker. Her father was killed in 1977 by a drunk driver. No lawsuit was every filed in the matter. That's part of the reason that Speaker has a passion to educate injured people on the importance of consulting with a lawyer and not simply trusting the insurance company to do the right thing. ''We trusted the insurance company. They called and said they were sorry to hear of the accident. That's it. End of story.''
StateLawTV is also negotiating offline and mobile distribution outlets to expand the reach and potential for StateLawTV.
If you would like to be a guest on the show, please contact Cindy Speaker at 610-692-3217 or by email at cindy(at)cindyspeaker(dot)com.
Cindy Speaker
1418 Old West Chester Pike
West Chester, PA 19382
610-692-3217
484-354-4533
cindy(at)cindyspeaker(dot)com
###