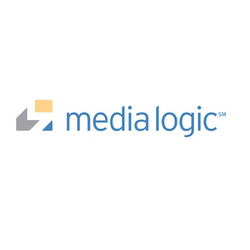 Gen Y is very skeptical about advertising, and it is important for marketers to connect with the audience in a way that is very genuine. TV offers brand-building credibility
Albany, NY (Vocus) February 13, 2008
A new paper from Media Logic, a leading higher education marketing firm, offers valuable insight for higher education marketers who are considering adding television commercials to their student recruitment marketing efforts. Should Your College or University Be on TV? is now available for download at http://www.mlinc.com/whytv. The paper sheds new light on the role of television advertising and the use of traditional media to effectively meet Gen Y expectations.
Online social networking has become so deeply embedded in the lives of today's teens that it rivals television for their attention. While most college recruiters now embrace the use of social media such as blogs, message boards, podcasts and social networking sites (including Facebook and MySpace) to reach prospective students, many have set aside traditional media channels as a means to connect with students. However, TV can still be a smart choice for some college and university student recruitment programs.
Should Your College or University Be on TV? poses five thought-provoking questions that savvy higher education marketers must ask themselves to understand if TV is right for their student recruitment strategy.
"Gen Y is very skeptical about advertising, and it is important for marketers to connect with the audience in a way that is very genuine. TV offers brand-building credibility," says Ron Ladouceur, executive creative director at Media Logic. "For institutions in expensive media markets such as the New York metro area, TV advertising may not make sense, though cable remains an option. But other institutions with known pools of prospects in affordable media markets may find that TV can still play an important role in their student recruitment efforts."
Click here to listen to a podcast featuring Ron Ladouceur as he discusses if TV advertising is right for your marketing efforts.
Will TV Advertising Work for You? Download the Paper to Learn More
Download Media Logic's free, three-page paper Should Your College or University Be on TV? at http://www.mlinc.com/whytv to find out if TV advertising is right for you.
As you plan for upcoming student recruitment marketing efforts, Media Logic encourages you to take the agency for a test drive. Go to http://www.mlinc.com/testdrive and tell us about your college or university's specific situation and we will provide you with a top-line list of strategic recommendations for your institution.
About Media Logic:
Media Logic is a strategic marketing and communications firm specializing in brand development, revenue generation, marketing planning and integrated communications. Founded in 1984, Media Logic is headquartered in Albany, NY with a West Coast office in Oakland, CA. With annual capitalized billings in excess of $63 million, the agency provides marketing services for a wide range of industries. Higher education clients include: Binghamton University, Hofstra University, Excelsior College, Monmouth University, State University of New York College at Plattsburgh, the Johnson School at Cornell University and Purchase College. Media Logic is ranked by Advertising Age as one of the nation's top 250 advertising agencies. Visit http://www.mlinc.com for more information.
# # #