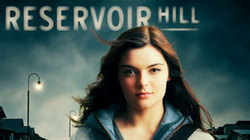 TVNZ could not have been happier with this news. Reservoir Hill's nomination validates New Zealand's ability to innovate on the world stage.
(PRWEB) March 4, 2010
Reservoir Hill was a New Zealand trail-blazer - an exclusively online drama where viewers could interact with the main character. Now, it's also earned another national first: a nomination in the International Digital Emmy Awards.
General Manager of Content & Delivery Tom Cotter is delighted with Reservoir Hill's nomination in the prestigious awards. "TVNZ could not have been happier with this news. Reservoir Hill's nomination validates TVNZ, KHF Media and New Zealand On Air's ability to innovate on the world stage. We loved Reservoir Hill and I'm chuffed the international digital community share our enthusiasm."
The President and CEO of The International Academy, Bruce L Paisner, says, "The 2010 nominees showcase global excellence in programming on digital platforms, and we congratulate them for their outstanding achievements."
David Stubbs and Thomas Robins, the production masterminds behind the concept, are elated with the news.
"We're thrilled for the team here at KHF Media: the cast, crew and writing team worked tirelessly on a project we were all proud of," Stubbs says. "It's also awesome for TVNZ and NZ On Air who backed the unusual and innovative project."
The series was consistently one of the most viewed shows on TVNZ Ondemand during its eight-week run, and followed 16-year-old Beth Connolly (played by Beth Chote) as she arrived in a mysterious new town where nothing was quite as it seemed.
Comments on social networking site Bebo helped to drive the story forward, as well as viewers who sent text messages to Beth offering her advice after each episode. The messages were then reflected in the weekly drama, as well as in Beth's video blogs.
Andrew Shaw, TVNZ's General Manager of Commissioning, Production & Acquisition, was similarly pleased with the success of the project, saying:
"Allowing the audience to see their input reflected back at them is the Holy Grail for modern content creators and broadcasters, and Reservoir Hill nailed it."
The other nominees in the category hail from countries including China, Canada, Finland, Brazil, Germany and the United Kingdom. The awards ceremony will be held on 12 April 2010.
For more news, information and on-demand episodes of Reservoir Hill visit the web page on the TVNZ News website at: http://tvnz.co.nz/reservoir-hill/ta-ent-index-group-2985476.
# # #