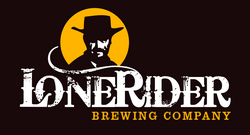 What LoneRider beer are you?
Raleigh, NC (PRWEB) April 1, 2010
Beer and BBQ are a killer combo. Add Twitter enthusiasts to the mix and you've got the recipe for the LoneRider Tweetup, scheduled for April 13 at the LoneRider brewery in Raleigh.
This year's event, like last year's, is hosted by LoneRider Brewing Company and Click Optimize, a Raleigh web design company that also offers social media, SEO and other internet marketing services.
In the weeks leading up to the tweetup, attendees are encouraged to submit a TwitPic or 12seconds.tv video answering the question "What LoneRider beer are you?". LoneRider will choose two winners (one for photo and one for video) to be announced during the tweetup. Contest winners will receive prizes from Click Optimize and a growler of their choice of LoneRider beer.
Sponsors of the LoneRider Tweetup include F8 Photo Studios and The Pit BBQ. The Pit will serve up light fare, including their beloved chopped BBQ. F8, a Raleigh photography studio, is providing a photo booth so Tweetup attendees can jump in for a picture with their friends and Twitter followers - and maybe even create a new Twitter avatar photo.
###