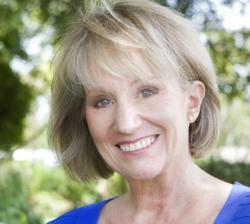 "Commit to using one or more of these ceremonial activities for 21 days."
Sedona, AZ (PRWEB) April 18, 2012
As we celebrate the coming Earth Day, we also look to spring as a time for renewal and new growth. Just as we "spring clean" homes and gardens, and as nature renews herself, a renewal of soul can have profound results now, according to author, Charlene Costanzo.
"Simple, one-minute activities, done each day with mindfulness and care, can clear 'stuck yuck' and unblock life energy," she says.
"Within the human spirit, there are natural resources, or 'gifts of life.' When these inner gifts flow freely through us, all areas of our lives are enriched. Among the gifts are: strength, beauty, courage, compassion, hope, joy, talent, imagination, reverence, wisdom, love, and faith."
Charlene recommends 12 activities to engage the senses and ground spiritual intentions in physical activities.
"Commit to using one or more of these ceremonial activities for 21 days," she says. "Notice the results. Consider making one or more of these activities a part of an ongoing, daily routine."
1. Fear Melt
Get an ice cube. See it as a symbol of fear and hold the cube in your open palm. Acknowledge any fear you are experiencing. Consider how fear can be like a block of ice: hard, solid, cold. Feel the cold. Notice the effect of it on your skin. Then, place the cube in a small cup. Intend to allow your fears to soften and melt, just as the ice surely will. Later in the day, when you return, you can see the water as fear transformed. Bless the water and use it to nourish a plant indoors or out.
2. R & R Release
Step outdoors with a bottle of bubbles in hand. While inhaling deeply, imagine that inner breath drawing forth all stored regrets and resentments from anywhere they may be in your body, mind, and spirit. Imagine those heavy energies being expelled in the exhale, into all the bubbles formed. Watch the bubbles float and pop. Repeat three times. You will feel lighter with each bubble blown.
3. Aura Rake
Using both hands, make raking motions over your face and all around your head, neck and chest while repeating, inwardly or out loud, "I am releasing all that no longer serves me."
4. Power Fill
Sit in a position that is comfortable for you, on a bed or floor. Place the palms of your hands over the soles of your feet. Imagine and sense, as best you can, a circular, closed energy flow that is being maintained while you hold this position. Consider how your body, in this position, is like the Earth, which maintains a similar flow around the planet between the poles.
5. Self Surrender
Place your dominant hand over your heart and non-dominant hand over your belly. Imagine and sense your hands connecting with the dreams in your heart and the "yet-to-be-resolved-and-digested" issues in your belly. Imagine drawing some of the energy from both places onto your palms. Remove your hands from your body and extend them, palms up, in front of you. With a light and gentle breath, blow across the tops of your palms, with the intention of surrendering all your issues and dreams into the care of the Higher Power. This can be done wordlessly or with words to support your intention, such as, "I am surrendering to You all my issues and dreams."
6. Body Bless
For this you need a body brush and a spray bottle of rose water.
First, lightly dry brush the skin all over your body. Then, spray the air in front of you with rose water. Step into the fragrant mist. Welcome the energy of love onto your skin and into your body, mind, and spirit.
7. Tune In Tune Up
At any time during the day, when you feel upset–pause, center yourself and ask, "What gift can best help me now?' Listen. Feel. Is it hope? Compassion? Courage? Beauty? Joy? Wisdom will answer.
8. Ahhhh Chant
Open your mouth wide, as if you are going to yawn. In fact you might. Simply chant, "Ahhhhhhhhhh." Experiment making sounds at different pitches. Intend to clear your throat chakra and voice in order to better speak your truth.
9. Just Say the Words
Slowly and softly, simply say the following words: Strength, Beauty, Courage, Compassion, Hope, Joy, Talent, Imagination, Reverence, Wisdom, Love, Faith.
10. Use Aromatherapy
Purchase one or more essential oils that you like. Each morning, as part of your cleansing and grooming self-care, breathe in the scent of one or more of the oils. Consider the following: cedar (strength), jasmine (beauty), thyme (courage), sweet marjoram (compassion), tea tree (hope), sweet orange (joy)rosemary (talent), geranium (imagination), cypress (wisdom), rose (love), frankincense (faith and reverence).
11. Soul Gaze
Look into your own eyes in the mirror. Intend to see the "loving essence" that is present in you.
12. Seed Faith
Place one mustard seed in the palm of your hand. With a finger from your other hand, gently rub over the seed. Notice the sensation in your palm. Affirm: "Yes, I do have at least this much faith and access to much more! Even with this much faith, mountains can be moved. I am opening to the flow of faith and all of life's gifts into me and all areas of my life." Bite into the seed, taste its power, and digest it.
You might also want to sprinkle a few seeds onto soil to symbolize the growth of faith and all your spiritual resources during this season of renewal.
During the 21-day renewing of your 12 life resources, consider incorporating some deliberate courtesies and other loving actions into your lifestyle, such as: smile at a stranger, allow a car to merge in front of you, select a photo that uplifts you or makes you laugh and look at it each day, hug yourself, hug a loved one, hold doors for people behind you… watch for your own inspired ideas and act upon them.
As we celebrate the 12 months of the year and the season of spring, we can also bring gratitude, mindfulness and contemplation to all the gifts in everyday living.
###
About Charlene Costanzo:
Charlene Costanzo is an author, motivational speaker, and workshop facilitator. The Twelve Gifts series includes The Twelve Gifts of Birth, The Twelve Gifts for Healing, The Twelve Gifts in Marriage, and The Thirteenth Gift. Charlene's forthcoming book is titled, Touchstones: Stories for Living The Twelve Gifts. She writes at http://www.charlenecostanzo.com .