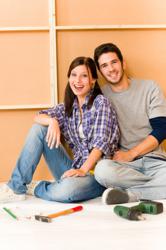 "Last year, traditional sellers re-entered the market in increasing numbers. Traditional seller activity has been on the rise." ~ Andy Fazendin, President of the Minneapolis Area Association of REALTORS®
Minneapolis, MN (PRWEB) February 21, 2013
The Twin Cities housing market is beginning 2013 with an exceptionally strong start. The Minneapolis Area Association Of Realtors® announced February 12 that with the number of homes for sale at a 10-year low, seller confidence has become an increasingly vital component to continued housing recovery. The improving U.S. economy has many homeowners ready to sell their home and move up to something more ideal. Often that means determining which home remodeling projects help a home sell.
Home Destination's owner Jenna Thuening says: "While it may be more exciting to dream of new luxury amenities, make sure your basic home maintenance needs are covered first. In conversations with Realtors, contractors and architects, the overall opinion on home remodeling decisions is unanimous. If the roof is leaking, or the driveway is in extreme decay, potential real estate buyers will have a tough time getting beyond that. Having just completed a stunning gourmet kitchen won't matter in comparison."
Harvard University's Joint Center for Housing Studies estimates that spending on home improvements increased about 9 percent in 2012. With the US economy and housing market recovering, homeowners are able to investment in their homes more and home remodeling projects are picking up. After languishing for several years, the home renovation and remodeling industry appears to be headed upward, according to the January 23rd report titled "U.S. Housing Stock Ready for Improvement".
According to Harvard's Joint Center for Housing Studies 2013 home remodeling report, "Maintenance and repair spending tends to be more stable than improvement expenditures, given that homeowners and rental property owners are more likely to perform basic upkeep even when they are unwilling or unable to upgrade their properties".
Home Destination offers the following influencers that determine how much a homeowner can expect to recoup from a home remodeling project investment:

the current market value of the house
the value of houses in the immediate neighborhood
how much equity the seller has in the home
that particular city's housing market
how soon the home is sold after making improvements
how relevant the remodeling project is to the available buyer pool
the quality of the project itself.
"Most homebuyers cannot see past significant wear and tear that brings a dreariness to a home. Buyers tend to pass up a property in lieu of another home in the neighborhood where the work of taking on the home improvements and repairs isn't so staggering," says Jenna. Fix-up homes generally sell for less money, because of the work and remodeling costs the new homeowner must put into the home.
Jenna offers the following top four home remodeling projects to home sellers seeking to determine which things to do before they sell to enhance their home:
1) A Home's Exterior / Curb Appeal - Paint or go for a siding replacement. A home's envelope makes a statement to everyone who travels by about the home's condition and how well it has been maintained.
2) A Minor Kitchen Remodel - Home sellers don't need to spend thousands for professional-grade appliances unless it's a luxury home in a high-ended neighborhood.
3) Attic Bedroom Remodels Give High Returns - The payoff for remodeling a home's existing space is higher than money required for doing a home addition to gain new space.
4) Midrange Bathroom Remodels - Very high on home buyers wish lists is the convenience of a healthy ratio of bathrooms per the home's number of bedrooms.
After a home's basic repairs are covered, Harvard's study showed where the largest segment of home remodeling project landed: "More than 40 percent of expenditures were for replacements (such as roofing, siding, windows, and doors) and systems upgrades (including plumbing, electrical, and HVAC)". More than a quarter of remodeling spending was discretionary, meaning the projects could have been deferred. Discretionary remodeling went for projects like kitchen and bath remodels, room additions, and structural alterations - each carrying the potential to help a home sell.
Residents considering selling a home in the near future may contact Home Destination and ask for Jenna. Call 612-396-7832 for professional assistance buying or selling a Twin Cities home.