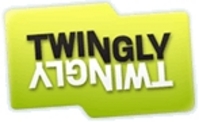 Social search enables blog readers to share quality content with the rest of the community
Stockholm, Sweden (PRWEB) April 3, 2008
Twingly launches a new spam free social blog search engine today at http://www.twingly.com.
The European Internet start-up Twingly announced today that it is launching its spam free blog search engine.
"We will have worldwide coverage but are concentrating on being number one in European blog search, both by controlling spam and working with all different languages", said Martin Källström, CEO at Twingly.
Until now the market for specialized blog search engines has been dominated by US companies like Google, even though blogging is very big in Europe where these services not always work very well. Now Europe gets its own blog search.
Twingly uses an innovative anti spam algorithm to be able to only include genuine blog posts and filter out the spam. Spam blogs are now considered to stand for the majority of the blog posts worldwide.
"We want to help people find the good in blogs", said Martin Källström. "Eliminating spam makes the world of blogs more accessible for the readers. Our goal is to facilitate for both bloggers and readers to connect and interact."
Twingly also provides so-called social search, where actions of individual users improve the search results of others.
"Social search enables blog readers to share quality content with the rest of the community", said Martin Källström.
To ensure visibility for contributing blogs, Twingly delivers a related blogs service to 45 large newspapers and websites around Europe, like Público in Portugal, Dagens Nyheter in Sweden, Politiken in Denmark, De Telegraaf in The Netherlands and La Vanguardia in Spain. Twingly blog search is launched at http://www.twingly.com in a closed beta version where users can apply for an invitation.
Contact: Martin Källström, CEO of Twingly, +46 73 362 86 54, email: martin.kallstrom(at)twingly.com
About Twingly
Twingly is an Internet startup with offices in Linköping and Stockholm, Sweden. The company was founded in 2006 and develops the innovative blog search engine Twingly.com.
###