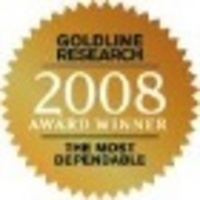 Twistique tailored their web design services to suit our needs while effectively communicating our value proposition to clients and prospects
SCOTTSDALE, Ariz. (PRWEB) February 19, 2008
Twistique received the honor within three years of launching its business. "We have worked hard to be a dependable company that can be counted on and now being recognized for it is truly an honor," said Vanessa Joaquim, President. Formed in 2005 as a full-service interactive design firm, Twistique enables business clients to articulate their unique competitive advantage through integrated web development and complete IT services.
The goal of Twistique is to create informative, user-friendly and aesthetically pleasing websites that align with corporate strategy and identity. According to Patricia Gates of Monarch Conference Resort Management, "Without a doubt your firm is one of the most responsible, creative and realistic IT and web design firms we have had the opportunity to work with." The company combines industry-leading methodology, creativity and innovation with each client's vision to develop an engaging Internet platform.
"Twistique tailored their web design services to suit our needs while effectively communicating our value proposition to clients and prospects," said Kjell Andreassen, Managing Partner, Acceler8 LLC. Establishing a robust online presence for its clients, Twistique serves many industries, among them are architecture, real estate, insurance, health, retail, recreation and sports industries.
About Twistique
Each and every day, Twistique drives clients ahead of the competition by increasing online corporate awareness and customer confidence. Bringing innovative ideas and clear vision to fruition, Twistique enables clients to achieve their business results. For additional information, please visit http://www.twistique.com.