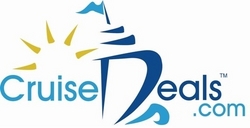 Our goal is to offer up a fun and straightforward conversation about travel and cruising for passionate cruisers and to educate those new to cruising on their options
Eden Prairie, MN (Vocus) March 3, 2009
Charlotte, NC March 2, 2009-- CruiseDeals.com employee and cruise blogger Rich Tucker recently won a Shorty Award from Twitter followers for engaging travelers and sending out the best travel "tweets". Tucker, or Twitter ID @cruisesource, received the most votes in the travel category from Twitter users by offering advice, deals and lively conversations on cruising. The Shorty Awards were given out in 26 categories for providing the best content on Twitter, and the winners were honored at an awards ceremony in New York City.
"It was exciting to travel to New York to accept the Shorty Award and to meet some of our Twitter followers in person," said Tucker, a business development specialist at CruiseDeals.com. "I think we were nominated and received the award in the travel category because I try to offer real advice and information for people interested in taking a cruise and am very quick to respond to their questions."
CruiseDeals.com is taking a new twist on using social media by being one of the first travel companies to use Twitter to create a following of over 1,400 cruise enthusiasts. Tucker and other cruise experts at the company are providing useful information on cruising to their Twitter followers such as ship reviews, industry news and insight, special offers, and hosting fun interactive contests to give away free cruises.
"Our goal is to offer up a fun and straightforward conversation about travel and cruising for passionate cruisers and to educate those new to cruising on their options," explained Jared Smith, General Manager of CruiseDeals.com. "We are using this new social technology to reach out and create relationships with potential cruisers, and are thrilled by how many people are interested in the information we are providing."
Through their ongoing Twitter postings or "tweets", the team of cruise specialists at CruiseDeals.com offer guidance on the best cruise deals of the week, as well as insight on current pricing trends to help their followers get the best value for their next cruise vacation.
"We had an overwhelming response to our first free cruise give-away on Twitter," added Smith. "The contest required the community of travelers to watch our postings for instructions on how to win the cruise and it created a lot of excitement among the group. We expect to hold more contests like this in the future to offer a fun reward for our online audience."
To visit Tucker on Twitter, log on to http://twitter.com/cruisesource, and to join him on an upcoming inaugural social media group cruise next November, visit http://tr.im/SoCruise or call 800-668-6414.
About CruiseDeals.com:
CruiseDeals.com is one of the largest sellers of cruise vacations on the internet and aims to provide customers with the best service and lowest prices. Experienced cruise agents are skilled in matching travelers with a cruise vacation that fulfills their dream and fits their budget.
About ProQuest Travel Group:
ProQuest Travel Group® serves worldwide travelers through distinct company-owned leisure travel brands. The ProQuest Travel Group division includes All Aboard Travel, Cruise Specialists®, CruiseDeals.com®, Partners In Travel®, Luxury Travel Network, SinglesCruise.com® and company-owned Travel Leaders leisure travel operations. ProQuest Travel Group is part of Travel Acquisitions Group (formerly Carlson Leisure Group). Travel Acquisitions Group was formed in January 2008 when travel and hospitality giant Carlson sold its Carlson Leisure Group to the management team led by Mike Batt.
Contact:
Vickie Meeuwsen
616.494.6589
###