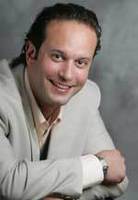 Boca Raton, FL (PRWEB) October 21, 2009
Jay Berkowitz and the InternetMarketingClub.org are set to host a free webinar on how to use Twitter for business. They have pulled together the "Rock Stars" of Twitter to help people learn all about doing business, building your personal brand and how to use Twitter to increase sales. The event will take place on Wednesday, October 21, 2009 at 12:30pmEST and can be attended via the web. Registration is limited; please log on to The Rock Stars of Twitter Webinar.
Attendees at the Rock Stars of Twitter Free Webinar will learn:

How to create winning profiles to use in business
Which leaders must you follow to continue to learn the best practices of social media
Learn the basics including, how to RT, DM and use @ signs
Hear the latest on the top Twitter applications
What the 3 E's of Social Media are and how they can help you
How to use Twitter to increase sales
Who the Experts are:
@Iconic88
Iconic88 is the world's Most ReTweeted individual and he recently passed CNNBreaking news for ReTweets.
Warren Whitlock
Warren Whitlock's mission is to help authors and businesses improve the results of their offline and online marketing programs. Warren is a #1 bestselling author, speaker, publisher, blogger, and social media marketing strategist.
Gail Goodwin
Gail Lynne Goodwin is the founder of InspireMeToday.com and co-founder of the Global Hug Tour. As #15 on the Mashable list of the most inspirational people on Twitter she has over 30,000 Twitter followers who enjoy her spiritual and inspirational messages. She also shares her inspiration as a blogger for the Huffington Post and through her interviews with amazing luminaries on InspireMeTodayRadio.com.
About Jay Berkowitz:
Jay Berkowitz has managed marketing departments for Fortune 500 brands: McDonald's Restaurants and Coca-Cola, and has managed online and offline programs for AT&T, Sprint, and leading health and fitness website eDiets.com. He is a dynamic search engine marketing services expert and displays leadership as a professional keynote public speaker. Several of his topics involve discussing the Internet and advertising trends.
About Ten Golden Rules:
Ten Golden Rules is an internet marketing promotion and strategic consulting firm based in Boca Raton, Florida helping businesses use Twitter to increase sales. This search engine marketing consulting firm helps companies develop strategies for driving more website traffic, using innovative SEO tactics while creating online advertising ideas and best practices for marketing on the Internet. The 10 Golden Rules Internet Marketing Podcast is available at Podcast.TenGoldenRules.com and on iTunes. For more information please visit TenGoldenRules.com.
###