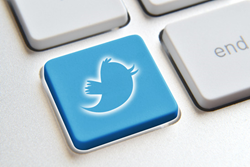 TwitterBoost is Proud to Launch a Daily Twitter Retweets Service
(PRWEB) August 08, 2014
After starting from scratch and becoming one of the world's best provider for services related to Twitter, this company just launched a daily Twitter retweets service in order to further extend their services.
Twitter has become an incredibly useful social media platform in places from all around the world. It isn't only used by millions of individuals to share things with their followers, but it is also a platform used by executive companies of all kinds. While some may like to only have a little number of followers that they also know, others try their best in order to gain a higher number in order to get their word out about certain services or even about themselves. Time has pretty much made Internet fame as popular as real life fame, but it seems like getting a large number of followers, a better visibility and a better ranking requires something else apart from engaging content.
With their newest service, TwitterBoost will not only be capable of increasing the amount of followers that a user has, thus offering more user engagement and a better overall visibility, but they will also be able to retweet and favourite a person's tweets in order to extend the popularity that a certain user or company can gain through the use of these services.
To learn more about the retweets service or get some, please head over to twitterboost.co
What's very interesting is the fact that when TwitterBoost is compared to other similar companies, they stand out due to the fact that they've been in business for quite a long time, but also because they are reliable, offer anonymous service and have a great reputation with customers from all around the world. This isn't all, as the company is also known to offer a Money-Back guarantee and a Retention guarantee, thus ensuring that the followers are there to stay.
To learn more about the company and daily Twitter Retweets Service they offer, please head over to their website.
About TwitterBoost
After helping thousands of people from different countries to improve their rankings on Twitter, this company can be considered one of the most popular when it comes down to this field of work. With a highly dedicated team along with the knowledge and equipment needed to promote a Twitter page, TwitterBoost can pretty much make an individual or a company Internet famous in a couple of days at a great price as well.