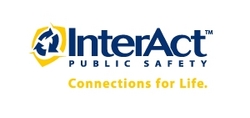 The InterAct solutions listed on Go DIRect offers emergency management and public safety officials the ability to quickly and efficiently navigate the procurement process for highly customized and flexible systems so they may better serve the public
Winston Salem, NC (PRWEB) April 27, 2009
InterAct Public Safety, a leading provider of safety and security software used by government agencies as well as private sector businesses, announces that it is listed on the Texas Go DIRect statewide purchasing contract. The Go DIRect Program allows customers to purchase items directly from a DIR-contracted vendor.
Inclusion on Texas' Go DIRect contract fully authorizes InterAct to offer InterActCAD, InterActGIS, the InterAct MissionMode crisis management system, and the OMNICOURT court records management system directly to state and local agencies without the need to go through the cumbersome RFP process.
Inclusion on Go DIRect also allows public safety agencies anywhere in the United States to purchase goods and services off the contract once a simple interlocal agreement is executed between the agency and DIR.
"The InterAct solutions listed on Go DIRect offers emergency management and public safety officials the ability to quickly and efficiently navigate the procurement process for highly customized and flexible systems so they may better serve the public," said InterAct Public Safety Executive Chairman and CEO Andrew J. "Flip" Filipowski. "Now that we have the ability to compete directly for contracts throughout Texas without the need for RFPs, we are able to provide our solutions to many more public safety organizations in a much timelier, cost-effective way."
The announcement that InterAct has been included on the Go DIRect purchasing contract comes ahead of the Texas State APCO Conference and Exhibition, where InterAct Vice President Gary Oldham will speak on alternative procurement strategies. "InterAct is very excited to have our products available through the Go DIRect contract," said Mr. Oldham. "Public Safety agencies can now acquire sophisticated, industry leading solutions, while saving a great amount of time and precious taxpayer dollars. This means that emergency management professionals can have these systems in place in less time than it would take in a tired and ineffective RFP process, thus benefiting all Texans."
About InterAct Public Safety
InterAct Public Safety makes Connections for Life™ providing both stand-alone and fully integrated mission-critical public safety and homeland security systems and products. As the pioneers of the first three-screen E911 system 20 years ago, InterAct's passion for innovation is leading the way to Next Generation telephony, dispatch, records management, and mobile data systems. Founded in 1975, InterAct Public Safety continues to extend the definition of public safety with unique applications like intelligent digital video surveillance, alert notification and crisis management systems. InterAct makes it possible for first responders from private, state, local and national agencies to decrease response times and increase their effectiveness in the communities they serve. InterAct is an ISO 9001:2000 certified company.
For more information, please visit http://www.interact911.com.
###