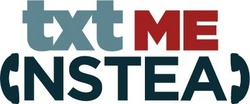 Don't regret sending that txt, txt me instead
New York, NY (Vocus) May 1, 2010
On April 22, 2010 the new website, TxtMeInstead.com, debuted. Have you ever regretted sending a txt message? With a tagline that reads, "Don't regret sending that txt, txt me instead," Sarah Gersh, founder and CEO, recently unveiled TxtMeInstead.com, an innovative user generated site designed specifically for that reason.
TxtMeInstead.com was created after Gersh found herself offering up her personal number for friends to txt so they could wean themselves from communicating with their ex's. Txt intervention was needed; therefore, whenever they were about to txt their ex's, they would send that txt to her instead. They could feel the cathartic gratification of getting their feelings off their chest, without opening up a big can of worms—gaining a piece of their sanity back.
TxtMeInstead.com is unique to other mobile txting sites, because it doesn't display txts that have already been sent. Instead, it taps into compulsive human behavior, by channeling imaginary txts that our users wish they could send. It is simply a site for people to txt instead of their intended recipient, which in turn prevents them from embarrassing txting situations and gives them the courage to send txts they would otherwise be afraid of sending- all without repercussions. For all of those who have someone, or two, in their phones they want to txt, but know they shouldn't, now they have a place that's completely anonymous to just txt it out, at TxtMeInstead.com.
The txts, which range from hilarious to heart breaking are anonymously displayed on the homepage of the site for the public's reading pleasure, and viewers are invited to rate the texts at hand.
The beta version of TxtMeInstead.com was launched on April 22, 2010. For more information, visit TxtMeInstead.com or contact: Sarah Gersh, Sarah_Gersh(at)yahoo(dot)com, 386-212-7693.
###