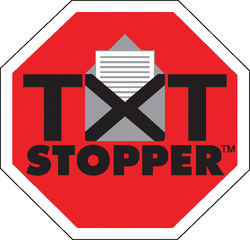 The videos really 'drive home' the dangers and consequences of driving while distracted
Atlanta, GA. (Vocus) July 7, 2010
The Driver Education Foundation of America (DEFA) and TxTStopper™ have collaborated to create a comprehensive, 90-minute driver safety education course for teenage and young drivers between the ages of 16 and 21 to underscore the facts – and dangers – of texting while driving.
The course, dubbed QTT - Quit Talking & Texting – pairs the TxTStopper™ accident avoidance technology with aggressive educational and behavioral modification strategies to create permanent changes in driving habits and actions among teenage and young drivers. "The videos really 'drive home' the dangers and consequences of driving while distracted," said DEFA President Melody Gullett. "When a young driver is introduced to the QTT Distracted Driving 3-D zone – Disaster, Destruction, Death – it causes an almost immediate reaction and attitude shift toward driving", continued Ms. Gullett. "But most important, young drivers that complete the QTT course really understand that responsible behavior behind the wheel saves lives."
The QTT course also educates students about the costs of distracted driving on an individual, a family, a community and societal level. "Most people just focus on the cost of a fine," offered a TxTStopper™ spokesperson. "We help them crunch the real numbers." For example, a non-accident fine results in an average 26% increase in insurance premium costs and may even result in cancellation of coverage for the driver; if that happens, there may be an additional cost to parents in the loss of time and money by having to chauffeur them around, or even job loss for the violator. "When we compare those costs with the QTT course and TxTStopper™ accident avoidance device – it's essentially a no brainer," concludes TxTStopper™.
DEFA and TxTStopper™ plan to introduce the course to existing municipal and traffic court driver education programs in Georgia as an alternative to fines and/or license suspensions for young drivers who have been convicted of a distracted driving offense, specifically texting or talking on a cell phone while driving. "We clearly can demonstrate the cost savings and the reduction in the rate of recidivism. Once the TxTStopper™ device is in the car, you simply cannot use any cell or mobile device while the car is in drive mode," said Ms. Gullett.
The QTT course also will be introduced to driver safety education programs across the country to help remediate the growing epidemic of texting, emailing and talking while driving.
The Driver Education Foundation of America (DEFA) is a 501(c) (3) national, non-profit organization, whose mission is to transform the lives of young individuals through driver education and safety. TxTStopper™ is a seamless, stand-alone, in-vehicle, mobile electronic device that completely prevents texting, emailing and talking functions while driving. Specifically designed to give parents peace of mind while their young and often inexperienced teen driver is behind the wheel, it works in any vehicle and with any cell phone or mobile device and is tamper-proof. It's affordable and reliable – you buy it, install it and forget it. There are no monthly maintenance fees. Visit Txtstopper.com and make your car a 'No Phone Zone' today!
For more information, visit http://www.txtstopper.com. To schedule an interview, please contact
Vivianne Townes at 404.890.5525 x 5502.
###