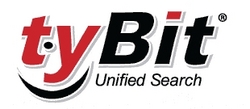 We are thrilled to be working with MCC to enable our members and supporters to spread their support via custom email signature cards
Fayetteville, NC and Henderson, NV (Vocus) April 10, 2009
In March myContactCard and tyBit Unified Search launched a strategic partnership between the two companies. tyBit Unified Search is embedded in every myContactCard instance. Now just weeks after the announcement and deployment of this cutting-edge partnership the accolades are rolling in from satisfied customers.
"This is a great opportunity for Sea Shepherd. This easy to use product utilizes the power of online communication by enabling us, and our supporters, to create customized email signature cards, which will be designed to promote our mission to defend, conserve, and protect the world's oceans and the marine animals that depend on them." Sea Shepherd is featured on A&E TV show as Whale Wars. Sea Shepherd Conservation Society (SSCS) is an international non-profit, marine wildlife conservation organization.
"We are thrilled to be working with MCC to enable our members and supporters to spread their support via custom email signature cards," said Matt McClain, Director of Marketing and Communications for Surfrider Foundation. "MCC's email signature cards are phenomenal and will give us the opportunity to broaden our reach and spread our message". The Surfrider Foundation is a non-profit grassroots organization dedicated to the protection and enjoyment of our world's oceans, waves and beaches.
"We could have chosen any search engine to implement with our Contact Cards," said Bill Noonan, CEO of myContactCard. "We partnered with tyBit because they provide the quickest and most relevant search you can find on the Web."
MCC's email signature cards deliver a completely new and measurable way for companies and individuals to improve their contact-to-contact relations with all the functionality of a website wrapped into the user's everyday email. This offers a new measure of information, convenience and credibility that can't be found in today's Web sites or bulk email campaigns.
tyBit is the next generation of search technology. By combining the results from multiple engines, indexes and online databases with the index generated by tyBit's futuristic grid-computing, tyBit delivers the most comprehensive results from a single source. With tyBit's customizable toolbar, they provide users with relevant results based on preference, location, source and timeliness of the sites. As a client-side application, the additional layer of security in tyBit's toolbar protects your personal information from being sent over the Internet and guards your computer from malicious programs on the Web.
About tyBit Unified Search:
tyBit offers a customizable toolbar that accelerates search. tyBit provides users relevant results based on preference, location, source and timeliness of the pages. As a client-side application and its partnership with Panda, tyBit's toolbar protects information from being sent over the Internet and provides you with an additional layer of security.
tyBit offers advertisers Pay Per Click advertising campaigns that can include audio and video advertising. tyBit is a member of the Interactive Advertising Bureau, an industry trade association dedicated to maintaining the highest standards in online advertising.
For more information on tyBit partner programs and advertising, visit our Website at: http://www.tyBit.com.
About myContactCard:
Contacts see more of your 'email image' than anything else and that makes managing your contact's impression more important than ever. myContactCard email contact cards deliver concentrated customer relationship information and target initiatives in a more significant way with high impact graphics, links, Search tools, vCard and more in every email you send.
For more information about myContactCard, visit http://www.mycontactcard.com.
Media Contacts:
Bill Noonan
myContactCard, Inc.
http://www.mycontactcard.com/about/contact/
Kitti Jo Finch
tyBit, Inc.
1-877-404-7250
Info (at) tyBit.com
###