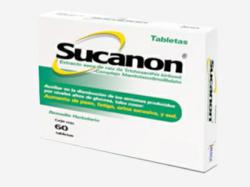 The results of the clinical trials were a great surprise to the medical research community. Sucanon was able to reduce blood sugar levels by 20 to 30 percent while maintaining a no-side-effect profile
(PRWEB) January 20, 2012
Sucanon is a breakthrough herbal-based treatment of type 2 diabetes, which unlike traditionally used medication is not associated with side effects or harmful metabolic changes in the body.
Although researchers were enthusiastic about Sucanon's ability to effectively address common type 2 diabetes symptoms such as weight gain, enhanced thirst, frequent urination and increased appetite, the new treatment underwent rigorous testing and controlled medical trials before being marketed as a new treatment strategy. Sucanon was subject to thorough testing in Brazil and China, where medical researchers investigated its potential to reduce blood sugar in a gentle and natural way.
Compared to conventional anti-diabetes medication, Sucanon works to solve the root of the diabetes problem, which is decreased insulin sensitivity of body tissues and an abnormally low response to blood insulin, rather than just treating its consequences. Although people who suffer from type 2 diabetes usually don't have an insulin deficit, insulin is not efficiently used by cells, which leads to impaired sugar entry in cells and accumulation of sugar in the bloodstream. Sucanon was designed and formulated from natural herbal ingredients as an insulin sensitizer, meaning it normalizes the insulin response and makes tissues more sensitive to this hormone. Clinical trials and controlled studies conducted in China and Brazil had the goal of establishing whether Sucanon would perform in a similar manner with conventional diabetes drugs, but with less side effects and harmful metabolic changes.
The results of the clinical trials were a great surprise to the medical research community. Sucanon was able to reduce blood sugar levels by 20 to 30 percent while maintaining a no-side-effect profile. The carefully selected herbal formula was effective in gradually improving the utilization of sugar by body tissues in a gentle manner. It means that with Sucanon there is no risk of blood sugar dropping too much and causing significant nervous system harm, as it is the case with several traditional diabetes drugs. Sucanon was associated with absolutely no side effects due to its natural herbal-based composition, unlike conventional drugs that have a risk of adverse health events, especially in the beginning of the treatment. Moreover, Sucanon action is not very sensitive to dosage adjustment, which frequently happens when one starts the treatment.
Controlled clinical trials yielded the conclusion that Sucanon is an effective, safe and side-effect-free treatment for type 2 diabetes. In the long term, Sucanon improves all diabetes symptoms and enhances one's quality of life and well-being in a gentle and natural manner.
About Sucanon
Sucanon is a class of diabetic medications called "insulin sensitizers." Pre-clinical and clinical studies show that Sucanon and other insulin sensitizers lower a patient's blood sugar by increasing the muscle, fat and liver's sensitivity to the body's own naturally produced insulin.
###