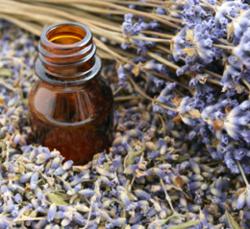 Unlike traditionally accepted diabetes medications, Sucanon is a herbal-based remedy that addresses the root of the diabetes problem, which is low insulin sensitivity, rather than isolated symptoms
(PRWEB) January 27, 2012
Type 2 diabetes is a common disorder in the United States, with over 8 percent of the general population or more than 20 million people affected by it. Additionally, over 70 million people in the US have a condition called pre-diabetes or impaired glucose tolerance, which can transform into full-blown diabetes over time (National Center for Chronic Disease Prevention and Health Promotion - CDC).
Sucanon company announced their new herbal-based type 2 diabetes treatment strategy that involves a totally new approach to diabetes medical therapy. Unlike traditionally accepted diabetes medications, Sucanon is a herbal-based remedy that addresses the root of the diabetes problem, which is low insulin sensitivity, rather than isolated symptoms. Sucanon helps achieve a normal blood sugar level through increasing tissues' response to circulating insulin and improving sugar utilization by body cells. Because Sucanon works by solving the primary insulin resistance problem, the symptoms such as weight gain, fatigue, increased thirst and frequent urination improve naturally and gradually without sudden harmful changes in body's metabolism.
The new type 2 diabetes treatment is composed of entirely natural herbal ingredients carefully selected and thoroughly tested in multiple clinical trials conducted by recognized medical research centers. It is currently approved in several countries by drug regulatory institutions, and is currently in process of approval in many more, including in the United States. Sucanon improves type 2 diabetes symptoms and enhances the quality of life in a gentle manner with no associated side effects.
Although the individuals who suffer from type 2 diabetes frequently have normal insulin levels, the diabetes symptoms are caused by a decreased insulin sensitivity of tissues that leads to abnormally high blood sugar and impaired sugar usage by body cells (American Diabetes Association). As an insulin sensitizer, Sucanon's clinical trials show that it directly and naturally addresses the common type 2 diabetes symptoms including weight gain, excessive fatigue, increased thirst, frequent urination and enhanced appetite, among others.
Medical researchers have tried to discover a treatment strategy that would effectively reduce blood sugar levels, but at the same time would not cause significant side effects. Although currently available oral anti-diabetes medications are effective in reducing symptoms and lowering blood sugar, important side effects such as excessively low blood sugar and nausea are associated with them . It is important to understand that low blood sugar, which is sometimes an adverse reaction to traditional diabetes medication, is actually more dangerous than high blood sugar because of increased potential of brain and nervous side effects(National Center for Chronic Disease Prevention and Health Promotion).
About Sucanon
Sucanon is a class of diabetic medications called "insulin sensitizers." Pre-clinical and clinical studies show that Sucanon and other insulin sensitizers lower a patient's blood sugar by increasing the muscle, fat and liver's sensitivity to the body's own naturally produced insulin.
###