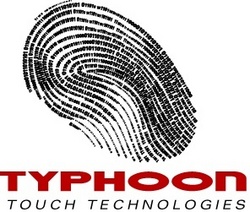 SEATTLE (PRWEB) May 28, 2008
The Complaint was filed by Blank Rome LLP in December of 2007 on behalf of the plaintiffs in the United States District Court, Eastern District of Texas, Tyler Division, Case No. 6:07-cv-546. On March 25, 2008, Typhoon expanded its suit to encompass additional defendants alleged to be selling infringing products. Typhoon commenced the action for infringement as co-plaintiff with its licensee, Nova Mobility Systems, Inc., an innovative provider of tablet personal computers and handheld systems, seeking damages for lost profits and a permanent injunction against the defendants from continued infringing activity.
Dell Inc. (NASDAQ: DELL) filed its response to the Complaint on January 31, 2008 and is not part of the settlement.
The Electrovaya settlement comes just 3 months after Typhoon settled out of court with Motion Computing for an undisclosed sum and admission of the validity of the patents.
"We are pleased that we have successfully negotiated yet another settlement and further acknowledgement of the validity of Typhoon's patents. The Electrovaya settlement constitutes a further step in Typhoon's pursuit of licensing agreements with the significant population of device manufacturers who we believe are violating our patents. It is very significant that Electrovaya acknowledged infringement and applaud their desire to realize a settlement and license agreement with Typhoon," stated Craig Weiner, Esq., from the law firm of Hofheimer, Gartlir & Gross LLP in New York City, Director of Legal Affairs and Licensing for Typhoon.
Typhoon's patent infringement suit is pending against Dell, Sand Dune Ventures and Xplore. Contemporaneously, Typhoon is actively seeking additional licensees and anticipates further litigation with respect to those parties that are infringing Typhoon's patents and refuse to enter into a license.
About Typhoon Touch Technologies
Typhoon Touch Technologies, Inc. (OTCBB: TYPT), a Nevada corporation, is the owner of foundational intellectual property in the area of portable touch-screen computing. Please visit http://www.typhoontouchtech.com for more information.
About Nova Mobility Systems
Nova Mobility Systems Inc., a Nevada Corporation, provides highly reliable wireless rugged computer systems to a variety of industries within North America. Nova's systems are comprised of a combination of rugged computers, embedded computing, software, networking and communications for the mobile computer user. Nova uses a combination of internal design and manufacturing as well as key partnerships to develop and deploy our systems. Nova owns product designs and techniques that have been used successfully in the rugged computer industry for over 15 years. Please visit http://www.novamobility.com for more information.
Note to editors: Copies of the lawsuit are available upon request.
This news release contains "forward-looking statements," as that term is defined in Section 27A of the United States Securities Act of 1933 and Section 21E of the Securities Exchange Act of 1934. Statements in this press release that are not purely historical are forward-looking statements and include any statements regarding beliefs, plans, expectations or intentions regarding the future. Such forward-looking statements include, among other things, that the Company licensing agreement with Nova Mobility will enhance product development or result in innovative products or applications, or the growth potential of touch technology and the ability of the companies to capitalize on this market.
Actual results could differ from those projected in any forward-looking statements due to numerous factors. Such factors include, among others, the inherent uncertainties associated with the development of an early stage technology company and its products and the entry into new markets for our products and services. These forward-looking statements are made as of the date of this news release, and the company assumes no obligation to update the forward-looking statements, or to update the reasons why actual results could differ from those projected in the forward-looking statements. Although we believe that the beliefs, plans, expectations and intentions contained in this press release are reasonable, there can be no assurance that such beliefs, plans, expectations or intentions will prove to be accurate. Investors should consult all of the information set forth herein and should also refer to the risk factors disclosure outlined in our recent current reports on Form 8-K, our annual report on Form 10-KSB, our quarterly reports on Form 10-QSB and other periodic and current reports filed from time-to-time with the Securities and Exchange Commission.