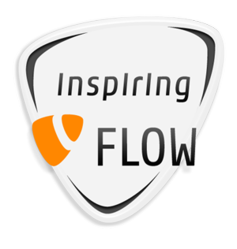 Don´t miss the leading, international TYPO3 Flow conference!
Kolbermoor, Germany (PRWEB) February 06, 2013
The German conference FLOW3 Experience in March 2012 had 180 visitors experiencing one day packed with knowledge on the TYPO3 offspring PHP framework Flow and it was a great success. This years follow up conference will be named Inspiring Flow due to a name change in the Flow project itself. It will be extended to two days and while the 2012 event was in German, due to international requests Inspiring Flow will be a 100 percent English conference.
The event will feature keynotes by Robert Lemke, team lead of the TYPO3 Flow project together with Karsten Dambekalns, and many talks by core team members, but also speakers from communities other than TYPO3. Also the conference will give opportunity for all attendants to network, socialize and get in touch with the very heart of the PHP framework community surrounding the core team.
The following speakers already agreed to speak at the conference:

Robert Lemke (Core Developer)
Karsten Dambekalns (Core Developer)
Christopher Hlubek (Core Developer)
Andreas Förthner (Core Developer)
Bastian Weidelich (Core Developer)
Christian Müller (Core Developer)
Rens Admiraal (Core Developer)
Christian Jul Jensen (Core Developer)
An addition one of the best known experts in PHP software architecture in Germany, Stefan Priebsch, will attend and give a keynote. He is offering several subjects for a possible talk and in the next few days the community will be able to vote on the Inspiring Flow Facebook page, which topic he ought to chose for the conference.
Like last year the event will be accompanied by workshops on TYPO3 Flow, two before and two right after the conference. Robert Lemke, Karsten Dambekalns, Matthias Witte, as well as Bastian Waidelich and Christian Müller will be presenting full-day-workshops on Flow and Neos, ticket sales will start soon on the Inspiring Flow Website.
Of course there will be a conference party with lots of opportunities to socialize and get to know each other. This year's location will be fabulous, and there will be once again the famous Flow cake plus other suprises.
So save the date 19./20.04.2013 and join an international event on the world's most advanced PHP framework. The call for papers is still on until 15.02.2013, please feel free to submit your proposals. All information on the Inspiring Flow conference can be found on http://www.inspiring-flow.com.
The Inspiring Flow conference is organized by the TYPO3 Association Gold Member TechDivision.