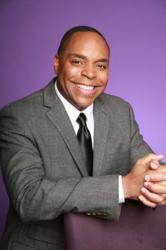 Since success leaves clues, why not just follow them to financial freedom?
Los Angeles, CA (PRWEB) May 02, 2013
As of May 2013 Warren Buffet's net worth is estimated at $53.5 billion dollars. Mr. Buffet is known for taking a long-term view of the stock market and investing.
"You don't have to be a billionaire to trade and invest like the rich," says Tyrone Jackson, founder and creator of the Wealthy Investor program (http://www.thewealthyinvestor.net). "In the stock market success leaves clues. The Warren Buffet approach to stock market investing works."
Typically, the rich compose portfolios of real estate, bonds and stocks. What makes Warren Buffet different is instead of buying shares in a given company, Mr. Buffet purchases the whole company and becomes the largest shareholder.
Investing in the members of the Dow Jones Industrial and holding stock is another strategy Buffet employs everyday. Says Jackson, "If you don't happen to be Warren Buffet but would still like to grow your money, this strategy is one that any investor can use to create long-term wealth."
Jackson teaches his students three major strategies:
1.) Keep one third of your money in Dow stocks.
2.) Sell covered call options every month for guaranteed income.
3.) Re-invest your call option income into long-term dividend paying stocks.
Jackson's approach also includes creating a financial plan that will help individuals add money to their self-directed brokerage accounts.
Any investor can create a long-term plan that includes Dow stocks, just like the rich. Since success leaves clues, why not just follow them to financial freedom?
A new itinerary of affordable "Wealthy Investor" seminars is being finalized now. Priced substantially lower than typical investment workshops, "The Wealthy Investor" is about reaching the greatest number of people to maximize their good fortune. The next opportunity to learn more is through two free teleconference workshops, "Basics of Stock Market Success," on Tuesday, May 7 & 21 from 7:00 - 8:00pm PDT. Visit http://www.TheWealthyInvestor.net to sign up for the teleconference calls and also get a free "Stock Market Success" newsletter.