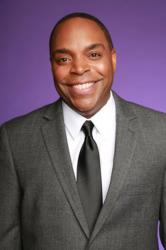 The truth is any self-directed investor can invest like the rich, have those same expectations and achieve the same profitable results.
Los Angeles, CA (PRWEB) May 06, 2013
In 2012, Brad Pitt earned an estimated $35.5 million, and his latest film World War Z has the potential to net him even more. Actress Halle Berry earned an estimated 16 million in 2012. For both actors a portion of their income was made from back-end residual profits. "There's a myth, clouding the eyes of the public, that assumes only Hollywood celebrities have wealth and residual income. Any investor can learn to invest like the rich, achieve wealth and have residual income for life with the right financial education," says Tyrone Jackson. Mr. Jackson, creator of the Wealthy Investor program (http://www.thewealthyinvestor.net), teaches Hollywood directors, producers, musicians and anyone with an open mind how to invest in the stock market and achieve success.
A-list Hollywood celebrities such as Brad Pitt and Halle Berry are at the top of their careers. Their film and TV shows bring them royalties, licensing fees and millions in residual income every year. Being on the A-list in Hollywood also attracts the best business managers, accountants and financial advisors.
However, a motivated individual can invest like the rich, manage their own portfolio of stocks, bonds and mutual funds and create large amounts of residual income without the assistance of a major Wall Street firm or financial adviser. In financial terms this person is known as a self-directed investor, since they have complete autonomy over the stocks they choose to buy, hold and invest in for the long term.
Jackson explains, "There are two types of residual income self-directed investors can create when it comes to their stock market portfolio. The first is covered call income and the second is dividend income." Selling, or writing, a covered call occurs when a shareholder sells to others the right, but not the obligation, to buy his or her stock in certain companies at an agreed upon price. Whether or not the deal goes through, the seller keeps the option fee. This trade transaction can be set up weekly or monthly to generate guaranteed income. The more shares an investor owns the greater the profit they will experience.
Dividends are a shareholders portion of a publicly traded company's profits and are paid on a quarterly basis. "Most of the Dow Jones Industrial, stocks like Coca Cola, McDonalds and AT&T, pay dividends," says Jackson. "As long as you own shares in these companies, you'll receive a dividend check in your mailbox once every three months. If more self-directed investors focused on increasing their dividend income, they could exponentially increase their annual residual income."
The rich and famous are accustomed to residual income, it's part of how they earn their living as well as an integral part of their profession. Celebrities have the same residual income expectations for their financial investments. The truth is any self-directed investor can invest like the rich, have those same expectations and achieve the same profitable results.
A new itinerary of affordable "Wealthy Investor" seminars is being finalized now. Priced substantially lower than typical investment workshops, "The Wealthy Investor" is about reaching the greatest number of people to maximize their good fortune. The next opportunity to learn more is through two free teleconference workshops, "Basics of Stock Market Success," on Tuesday, May 7 & 21 from 7:00 - 8:00pm PDT. Visit http://www.TheWealthyInvestor.net to sign up for the teleconference calls and also get a free "Stock Market Success" newsletter.