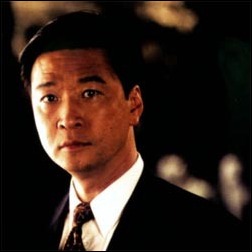 I want to play a character that's a part of the fabric and the make-up of Americana. The neighbor next door. Something normal.
Los Angeles, CA (PRWEB) February 1, 2007
"See us as actors first and not only as ethnic actors'" states Tzi Ma the veteran Asian American actor, when asked about his view on how Asian American characters are being portrayed in mainstream media. He smiles now when he recalls how as a young actor his outspokenness wasn't as polished or carefully delivered as he is now known for. But he says. "I always believe that you should not hold anything back…I lay my cards on the table."
With a career that spans over 30 years, Tzi Ma has had his share of struggles and triumphs as an asian american actor. From a career in theatre to his notable roles in Rush Hour, The Quiet American, Red Doors, Dragon Boys, and television series 24, Ma has acquired the personal experience to assess and demand for a change in mainstream media.
In the Canadian publication RicePaper, Tzi Ma does just that. In it he recognizes that as an Asian American actor there is limited access to the development of realistic portrayals of Asians and Asian Americans in mainstream media. "The only thing we can do," says Ma "is to try and make them realize. 'This role does not have to be written Asian. The mere fact that you put me in that role makes the character Asian.'" Tzi Ma also reveals that ninety-five percent of the Writers Guild membership is "middle-aged, white American male. Don't get me wrong, these are very gifted and talented writers, but when given the task of writing an Asian/asian american character, unless they have access and friends who are Asian/Asian Americans, they often resort to renting movies for research that offers up a 'Shake n' Bake' of all Asian ethnics into one big Asian stereotype. Then unfortunately, other writers will follow and perpetuate that Asian stereotype into an even bigger one. Then we look at the script and think, 'What the hell is this?'"
When he has chosen a perceived common Asian role, such as that of a foreign dignitary in Rush Hour or 24 Tzi has been able to create a character that is equal in power and strength to his counterparts and is in vast contrast to the typically quiet Asian male. It is a never-ending task to speak up for change in the media, when asked about his ideal role he says. "I want to play a character that's a part of the fabric and the make-up of Americana. The neighbor next door. Something normal."
As a recognized outspoken advocate for realistic and substantive portrayals of Asians in the media, Tzi Ma is far from being portrayed as the quiet Asian American male. He once again stresses, "This society is about speaking out. This society is about acting up."
For more information or to view film clips please visit us at http://www.TziMa.com
###