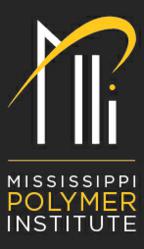 "Excel has often worked with MPI on programs covering nearly every facet of injection molding, including prototype development, material analyses, and quality inspection; always with outstanding results..."
Hattiesburg, MS (PRWEB) November 29, 2012
The Mississippi Polymer Institute (MPI), the industrial outreach arm of the School of Polymers and High Performance Materials at The University of Southern Mississippi, recently assisted in orchestrating a business agreement that resulted in 18 new jobs and $2.5 million in increased sales.
MPI was contacted by a company seeking assistance with a custom injection molding project. MPI executives were able to put the client in touch with Excel Injection Molding, a custom thermoplastic parts manufacturer in Hattiesburg. Excel Injection Molding was able to quickly respond to the client's request and qualify as a supplier. The two parties later created a business agreement which resulted in increased sales for Excel, in addition to capital investments totaling $220,000, and hiring 18 additional employees.
"Excel has often worked with MPI on programs covering nearly every facet of injection molding, including prototype development, material analyses, and quality inspection; always with outstanding results," said Kenneth Fair, director of engineering at Excel Injection Molding. "I have recommended them to other manufacturers within the state of Mississippi and will continue to do so in the future."
Excel Injection Molding was founded in 1995 and has grown from an initial operation of 12 employees in a 6,000 square-foot building to over 50 employees in a 45,000 square-foot facility. Excel operates more than 20 injection molding machines ranging from 28 tons to 725 tons, a complete tool room for mold development, and a state of the art quality control laboratory with specialized analytical instrumentation.
The Mississippi Polymer Institute was established in 1993 with the goal of growing high-tech polymer and polymer-related businesses in the state. For more information about MPI, call 601.266.6525 or visit: http://www.usm.edu/trent-lott-national-center/mississippi-polymer-institute.
About The University of Southern Mississippi
Founded in 1910, The University of Southern Mississippi is a comprehensive doctoral and research-driven university with a proud history and an eye on the future. As one of only 34 institutions in the nation accredited in art, dance, music and theatre, we are a haven for creativity and artistic expression. A dual-campus university, Southern Miss serves students on campuses in Hattiesburg and Long Beach, in addition to six teaching and research sites in Mississippi. We are among U.S. News & World Report's most popular universities and recognized by The Princeton Review for our commitment to sustainability. Our Center for Undergraduate Research affords our students meaningful research opportunities, and as a proven leader in innovation, we conduct transformative research that translates into real-world solutions. In the classroom or lab, on the playing field, or in the performance hall, we strive to have a positive impact not only on our students, but also the world around us. Further information is found at http://www.usm.edu.
###