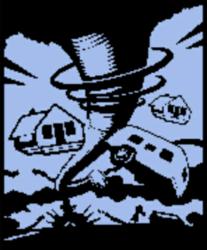 We Fight For You - TAKE ACTION!!
Hollywood, Florida (PRWEB) November 15, 2011
Action Public Adjusters – which currently serves all of Miami, Dade and Broward counties – is proud to announce its expansion into Palm Beach County, giving Palm Beach County residents an ally against the insurance carriers off the policy. The company continues to educate consumers about the benefits of using a public insurance adjuster over an agent employed by the insurance company.
When there is an insurance claim, the first instinct is typically to pick up the phone and call the insurance company or insurance agent. However, for many consumers, this is not the smartest thing to do. Instead of simply accepting the smallest amount from an insurance company to settle a claim, Action Public Adjusters urges consumers to call a public adjuster who will stand up for their rights and maximize a damage claim.
"The insurance company is going to have their adjusters offer you payment on the claim," says Joel Anidjar with Action Public Adjusters. "The fact is, a public insurance adjuster represents you and adjusts the claim in such a way that the insured would get sufficient funds from the insurance company so they can mitigate damages properly. That's because public insurance adjusters fight for your rights when you need it most."
No matter the damage – leaking pipes, buckled wood floors, water damage, fire damage, smoke, hurricane, flood, tornado, even fallen limbs from trees – public insurance adjusters should be involved in the claim from the very first phone call. They represent the homeowner in the claim and fight the insurance company to get sufficient funds to mitigate damages.
Action Public Adjusters first will review the current policy and coverage from the insurer. They then evaluate the claim in a very detailed way and present it to the insurance carrier to make a case. Fighting for the rights of the homeowner, Action Public Adjusters then negotiates the claim with the insurance company to maximize the amount of benefit for the loss.
Public insurance adjusters typically achieve great results on claim settlements offered by the insurance company. In addition, Action Public Adjusters promises homeowners action on their claim, or there is no fee. Public adjusters only get paid on a percentage basis when the homeowner receives a check from the carrier. If there is no recovery, there is no fee.
For more information about Action Public Adjusters or to learn how to maximize the claim on an insured loss, please call 954-709-4255. Or visit our website at http://www.actionpublicadjusters.com for more free information about the benefits of using a public adjuster to fight for your rights against the insurance industry.
Media Contact:
Joel Anidjar P-190197
Action Public Adjusters
###