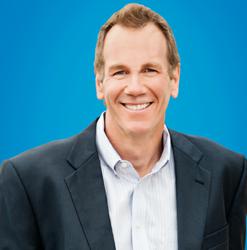 His success in complex solution sales, with a sincere focus on value-driven relationships, is hard to match in the industry.
Richmond, VA (PRWEB) August 22, 2012
Whitlock, a global audiovisual (AV) solutions provider, today announced that John Steinhauer has joined its executive team as Vice President, Sales. With an impressive record of success and a great reputation in the AV and UC industries, John will be responsible for leading Whitlock's global sales force delivering collaborative solutions to thousands of enterprise, government and education clients worldwide.
John brings to the role more than 25 years of experience in sales, service and technology innovation. His resume includes tenured executive and management positions for AV and unified communications companies, including Sony, Avid Technology and LifeSize Communications.
"John has the right combination of talent and experience to drive our continued expansion into IT centric and cloud-based services," states Doug Hall, Whitlock's CEO. "His success in complex solution sales, with a sincere focus on value-driven relationships, is hard to match in the industry. We're confident he will add great value to Whitlock and our overall customer experience."
John will be charged with setting vision and strategy for the company's sales initiatives, relationship management models, portfolio expansion and client service improvements. He will also be actively engaged in Whitlock's vendor and global partner relationships.
"I was attracted to Whitlock because of its solid position as one of the leading AV solution providers in the world, along with the company's strong values-based culture," says John. "I look forward to working with such a great team, helping to expand market share and creating more meaningful relationships with our enterprise accounts."
John is based in Denver, CO and reports to Whitlock's CEO at the company's headquarters in Richmond, VA.
***
Whitlock is a Global AV Solutions Provider, specializing in collaborative technology design, integration and managed services. Since 1956, the company has helped clients optimize, standardize and protect the value of their audiovisual technology investments. Whitlock helps clients create engaging, interactive environments, including telepresence/videoconferencing rooms, digital signage networks, auditoriums, collaborative classrooms and training facilities, visualization rooms, courtrooms and control rooms/network operations centers. Whitlock also offers expansive AV managed services, including AVNOC and remote support, field services, on-site managed services, videoconferencing warranty/maintenance and virtual and hosted video services. The company currently has 25 U.S. locations, plus a worldwide delivery partner network through the Global Presence Alliance.