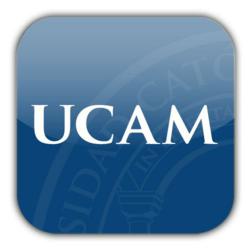 (PRWEB UK) 19 June 2012
With plans to open up international and intercultural relations, Catholic University San Antonio of Murcia (UCAM) announced today opening several positions to international academic staff, including professors, academicians, and other scholars. Firmly committed to Catholic doctrine, the university believes that the international academic staff will afford students a broader understanding of foreign cultures, providing better opportunities for development, and of learning.
In this growing up of this project of internationalization, UCAM presents to his candidates the details on the various jobs openings in the profile table.
Interested academics can apply in any of the 15 areas opened, including, among others: Management of Health Services; Pediatric Nursing; Clinic Nursing; Community Nursing; Psychology; Pedagogy; Philology; Music; Accounting; Mathematics; Economy and Sports.
ComTranslations, the official translations agency of the university, will support UCAM in the search for international academic talent, providing social media updates in several languages via ComTranslations' SociaLingo service, as well as document translations and other translation and interpretation services for students as the need arises.
About UCAM:
Founded in 1996 by José Luis Mendoza Pérez, the Catholic University San Antonio of Murcia (UCAM) offers undergraduate and graduate programs in a variety of fields, as well as summer courses open to international students. The university is characterized by a firm commitment to Catholic orthodoxy and the moral and social doctrines of the Church. For more information, visit ucam.edu, follow @UCAM on Twitter or like Catholic University San Antonio on Facebook.