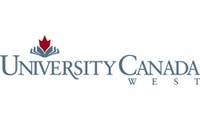 UCAN is already on its way to becoming a post-secondary institution of choice for students around the world
Vancouver, BC (Vocus) September 11, 2009 –
For international students, a Canadian university education will help them gain a competitive advantage in the job market, both within their home country and abroad. For those looking to reap the benefits that come with a North American degree, University Canada West (UCAN), the country's first and only independent university, offers a flexible alternative (see http://ucan.ca/news).
"The Canadian education system is recognized worldwide for providing a high quality academic education and credentials accepted by employers and universities around the globe," says David Strong, UCAN's President and Vice-Chancellor. "One of the major barriers to international students studying in Canada, however, is limited access to the public institutions. This does not apply to UCAN."
As the former President of the University of Victoria, Dr. Strong saw the obvious need for new and different approaches to education both in BC and abroad. In his current role, he leads a core team of administrators, many of whom have taught or held executive leadership positions at a number of universities across Canada and share the same vision about higher education.
UCAN's vision can be seen in the unique approach of their degree programs. The Bachelor's degrees are designed to be finished in as quickly as two years, while the MBA program offers a number of options ranging from one to two year durations for both business and non-business graduates. The curriculum for each university degree is market-driven and developed and taught by well-known academics. Class sizes are small allowing for personalized attention for each student. In addition, students can choose to study on campuses in Vancouver, Victoria and Singapore or earn their undergraduate or graduate degree online. International students also have academic and language support mechanisms available to them. For more information, visit http://ucan.ca.
Strong insists that these approaches will solidify the university's reputation on the international stage.
"UCAN is already on its way to becoming a post-secondary institution of choice for students around the world," he adds. "By committing to offering a high quality education through a wide range of methods that cater to both domestic and international students, we will strengthen the reputation and recognition as the university of choice for students worldwide."
About University Canada West
University Canada West (UCAN) is a progressive post-secondary institution offering a number of undergraduate and post-graduate degrees, including BCom, BA and MBA programs. Degree programs are available at campuses in Vancouver, Victoria and Singapore, as well as online. Small class sizes, combined with practical curricula and world-class instruction, means students get the education they want, when they want it. UCAN degree programs are offered under the written consent of the British Columbia Minister of Advanced Education and Labour Market Development.
For more information:
Warren Mailey
Communications Manager
604.915.7288 ext. 2130
###