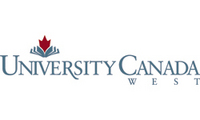 At UCAN, I can finish what I started, as well as do what I love doing
Victoria, BC (Vocus) September 29, 2009 -–
The modern student no longer has to choose between their career and post-secondary education with more online university programs becoming available around the world. For students like Elie Chini, online degree programs like those offered at University Canada West (UCAN) are the answer to personal success.
"At UCAN, I can finish what I started, as well as do what I love doing," says Bachelor of Commerce student Elie Chini. "The great thing about my studies is that I'm using what I'm learning in my day-to-day activities."
Chini started his post-secondary studies off in Canada, but when a lucrative business venture presented itself in Abu Dhabi, he decided to leave university in pursuit of professional success. All the while, his desire to finish his degree remained.
"I want to keep exploring the world. I will be going to India, Sudan and Egypt in the next few months," Chini says. "I don't know when I will complete my degree, but at UCAN, I can study at a rate that makes it possible to do my work and my studies at the same time."
UCAN offers a number of online degree programs, including a Bachelor of Commerce, Bachelor of Arts in Media and Communications and an MBA program (http://www.ucan.ca/Online_and_Campus_Programs/Online_Programs). Students can complete their degrees in half the time it takes at traditional universities, and can earn their degree from anywhere in the world.
About University Canada West
University Canada West (UCAN) is a progressive post-secondary institution offering a number of undergraduate and post-graduate degrees, including BCom, BA and MBA programs. Degree programs are available at campuses in Vancouver, Victoria and Singapore, as well as online. Small class sizes, combined with practical curricula and world-class instruction, means students get the education they want, when they want it. UCAN degree programs are offered under the written consent of the British Columbia Minister of Advanced Education and Labour Market Development. More information available at http://www.ucan.ca/.
For more information:
Warren Mailey
Communications Manager
604.915.7288 ext. 2130
###