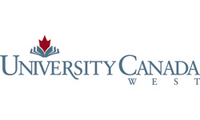 The current lack of ad dollars has hurt newspapers, but that's temporary
Victoria, BC (Vocus) October 2, 2009
Don't confuse an economic downturn with the death of journalism. According to Michel Janisse, Dean of Arts and Science at University Canada West (UCAN), news gatherers are still in high demand, thanks to a shift in how people consume information. The university's Media and Communications degree students are learning how to adapt to this changing landscape.
"The current lack of ad dollars has hurt newspapers, but that's temporary," says Janisse. "People are moving toward getting their information from screens and not print media. Luckily, newspapers, magazines and other periodicals are beginning to turn the corner on profitability online, and anyone can now start a publication at very low cost."
Despite the fact that numerous newspapers across North America have recently succumbed to economic hardships, students are still lining up to pursue a profession that makes a difference in how people view the world around them. Thanks to the success of online publications like Slate, Salon and Politico, and news blogs like the The Huffington Post, jobs are continually opening up to those who have a good understanding of the media and communications world – and how to tell a good story.
"Beyond traditional journalism jobs, students at University Canada West are learning how to investigate, ask questions and do interviews; how to fact check, be curious, be ethical, and above all, how to write a good story," Janisse explains. "Students can also start their own blog - it may be personal, business-related, political, humourous, or even fictitious."
In an industry that has seen dramatic changes in the past decade, the sky is still the limit on the careers available to those who have what it takes to engage people through the written word.
University Canada West is currently accepting applications for its Bachelor of Arts in Media and Communications degree program. More information is available at http://www.ucan.ca/Online_and_Campus_Programs/Bachelors_Degrees.
About University Canada West
University Canada West (UCAN) is a progressive post-secondary institution offering a number of undergraduate and post-graduate degrees, including BCom, BA and MBA programs. Degree programs are available at campuses in Vancouver, Victoria and Singapore, as well as online. Small class sizes, combined with practical curricula and world-class instruction, means students get the education they want, when they want it. UCAN degree programs are offered under the written consent of the British Columbia Minister of Advanced Education and Labour Market Development. More information available at http://www.ucan.ca/.
For more information:
Warren Mailey
Communications Manager
604.915.7288 ext. 2130
###