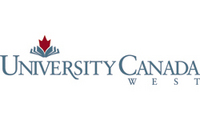 It has been a reality for many years that resources are found beyond the walls of a library
Victoria, BC (Vocus) October 30, 2009
With budgets being pinched for public libraries, the role university libraries and librarians play has become even more important. October celebrates Canadian Library Month with the motto of "Your Library, Your World", and the increasing presence of online library resources like those at University Canada West, makes it easier for students to make their library experience a personal one.
"It has been a reality for many years that resources are found beyond the walls of a library," says Sandra Lee, librarian at University Canada West in British Columbia. "The online environment is a familiar one for people, especially students, so online resource access is convenient and intuitive. Our students are located all over the world and are completing assignments at all hours. A 24/7 library like ours allows learning to take place at any time."
With the arrival of online library resources, students around the world are able to access the research material they need, no matter what time of day or how far away they are from a major city centre. The Canadian Library Association hopes initiatives like Canadian Library Month will draw more attention for the need of these user-driven library experiences.
"A library is a where university staff can integrate resources with the learning from classroom and is not an exclusive, disconnected place from the other academic activities at a university," says Lee. "Researchers at universities will also state how critical libraries are to the research process."
According to Lee, a library is a place that welcomes all citizens to enjoy the space and collections, to relax, learn, share and have the freedom to read and view materials. This critical democratic right continues to come under attack through cuts seen in recessionary times but with help from universities and library supporters, these resources will continue to be available.
"Libraries are important. But librarians are more important," Lee emphasizes. "Libraries can have phenomenal collections and cutting-edge technology, but without professional librarians, users will not fully exploit them."
For more information on University Canada West, head to http://www.ucan.ca or visit us on Facebook at http://www.facebook.com/UniversityCanadaWest and Twitter http://twitter.com/UCANedu.
About University Canada West
University Canada West (UCAN) is a progressive post-secondary institution offering a number of undergraduate and post-graduate degrees, including BCom, BA and MBA programs. Degree programs are available at campuses in Vancouver, Victoria and Singapore, as well as online. Small class sizes, combined with practical curricula and world-class instruction, means students get the education they want, when they want it. UCAN degree programs are offered under the written consent of the British Columbia Minister of Advanced Education and Labour Market Development. More information available at http://www.ucan.ca/.
For more information:
Melissa Wood
Communications Manager
604.915.7288 ext. 2145
###