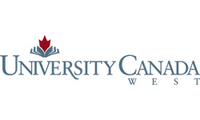 International students come to Vancouver and Victoria because these cities have diverse multicultural populations
Vancouver, BC (Vocus) October 10, 2009 –
International students continue to be drawn to Canadian colleges and universities, thanks to their reputation for high academic standards and respected credentials. Now, students looking to take advantage of a Canadian post-secondary education, while maintaining their own culture, can find a multicultural experience at University Canada West (UCAN). UCAN offers an innovative, and practical, post-secondary education to those looking to study on Canada's West Coast.
"International students come to Vancouver and Victoria because these cities have diverse multicultural populations," says Sydney Scott, Dean of UCAN's Vancouver campus. "They are also drawn by the beauty of these areas – the mountains and ocean – as well as city life."
Dr. Scott, who also teaches in UCAN's MBA program, says that the university's location is one of the reasons international students enroll at UCAN. The university operates campuses in Vancouver and Victoria and this proximity to the Pacific Rim attracts students from China, Hong Kong, India and Taiwan each year. Both Vancouver and Victoria boast Canada's mildest climates, which add to the appeal of student life in the city. Recent years have seen an increase in students from Mexico and South America, as well.
In addition to the advantages of location, International students are also drawn to UCAN's curriculum and methods of program delivery. Students at the university benefit from classes that have a global focus. Professors and instructors are known as practitioner-faculty, because they have professional experience – including international experience – in the fields they teach. Unlike other universities, UCAN class sizes are small, with a lot of interaction between faculty and students. The approach to degree programs at UCAN is flexible and student-oriented, allowing students to set the pace of their studies.
"Students like the small classes and the fast track approach to their degrees," adds Scott. "They also appreciate the committed, practitioner-faculty who have a keen interest in their development and growth to make classes academically rigorous and applicable to their present and future."
University Canada West is currently accepting applications for its undergraduate and graduate degree programs in Vancouver, Victoria and Singapore. Applications are also being accepted for UCAN's online programs. More information is available at http://www.ucan.ca/Online_and_Campus_Programs.
About University Canada West
University Canada West (UCAN) is a progressive post-secondary institution offering a number of undergraduate and post-graduate degrees, including BCom, BA and MBA programs. Degree programs are available at campuses in Vancouver, Victoria and Singapore, as well as online. Small class sizes, combined with practical curricula and world-class instruction, means students get the education they want, when they want it. UCAN degree programs are offered under the written consent of the British Columbia Minister of Advanced Education and Labour Market Development. More information available at http://www.ucan.ca/.
For more information: Warren Mailey Communications Manager 604.915.7288 ext. 2130
###