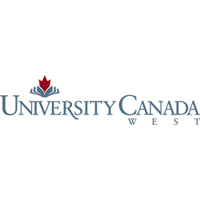 Because UCAN offers students a very unique educational experience, which includes cultural diversity, we wanted to present this scholarship opportunity in a unique way as well
Vancouver, BC (Vocus) December 4, 2009
"School's not cheap!" But, thanks to University Canada West's $1 Million Scholarship program, students don't have to worry. UCAN is giving high school students a chance to earn $5,000 towards their education by creating a video response to the university's latest YouTube video (http://www.youtube.com/Canadauniversity).
"Because UCAN offers students a very unique educational experience, which includes cultural diversity, we wanted to present this scholarship opportunity in a unique way as well," says Larry Heinzlmeir, VP of Admissions at University Canada West. "This is an excellent chance for students to get creative and show us what a multicultural education means to them."
The video scholarship is just one of more than 500 awards available to 2010 graduates. Applicants must record a video that talks about the value of learning in a multicultural environment like UCAN and post it as a video comment on UCAN's YouTube page. All videos must incorporate the university's logo, which can be downloaded at http://ucan.ca/UCan.png. The award will go to the most creative video that draws the most views. UCAN reserves the right to limit, refuse and remove any entry deemed unsuitable.
In addition, students can also apply for the $1 million in scholarships. They must be nominated by a high school counselor, principal or teacher and must either be in the top 50% of their graduating class or have a combined CGPA of 2.7 on a 4.0 scale at the end of their junior year. Applicants will also be required to write a 350-500 word essay on the value of learning in a multicultural environment like University Canada West.
More information on the University Canada West Welcomes the World Scholarship is available at http://scholarships.ucan.ca. Find UCAN on Facebook and Twitter.
About University Canada West
University Canada West (UCAN) is a progressive post-secondary institution offering a number of undergraduate and post-graduate degrees, including BCom, BA and MBA programs. Degree programs are available at campuses in Vancouver, Victoria and Singapore, as well as online. Small class sizes, combined with practical curricula and world-class instruction, means students get the education they want, when they want it. UCAN degree programs are offered under the written consent of the British Columbia Minister of Advanced Education and Labour Market Development. More information available at http://www.ucan.ca/.
For more information:
Warren Mailey
Communications Manager
604.915.7288 ext. 2130
###