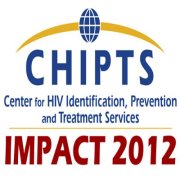 ... the grand prize winner will be awarded $5,000 and the runner up, $1,000.
Los Angeles, CA (PRWEB) May 17, 2012
CHIPTS, the Center for HIV Identification Prevention and Treatment Services, at UCLA will begin taking entries for their "UCLA IMPACT 2012" contest on May 15th. This contest encourages submissions from all HIV/AIDS researchers, advocates, and supporters around the world. In an attempt to change the traditional research based format, CHIPTS hopes to reach all demographics and inspire presentations that are both innovative and creative. Examples of acceptable formats include; a written paper, game, PSA, poetry, art, video or music.
Funded by the National Institute of Mental Health, CHIPTS is solely devoted to ending the HIV pandemic, which currently affects 33 million people around the world. The organization works to create new research endeavors, offer technical support to scientists and consult on ongoing projects. In an effort to motivate discussion among HIV researchers and supporters alike, CHIPTS has created "UCLA IMPACT 2012." This contest offers a platform for emerging researchers and activists to introduce their HIV work on a global level. In addition to gained exposure, the grand prize winner will be awarded $5,000 and the runner up, $1,000.
Center Director, Mary Jane Rotheram, shares her excitement about the new format of the contest, "I look forward to seeing presentations of all mediums from contestants all around the world. We hope this forum will pave the way for a new method of sharing scientific ideas as they pertain to key social causes." Sitting on the panel of judges are known activists David Gere and Neil Giuliano. Gere, a professor at UCLA, is involved in projects such as Make Art/Stop AIDS and Through Positive Eyes; two movements that utilize the impact of original art to bring awareness to the AIDS epidemic. Giuliano is the CEO of the San Francisco AIDS Foundation. This organization combines scientific research with community knowledge, to guarantee proper HIV care and help reduce the number of new HIV transmissions. All rules and regulations for the "UCLA IMPACT 2012" contest can be viewed on the CHIPTS Facebook page. They will be accepting submissions until July 15th.
###
ITC, the high-end Internet Marketing firm assisting UCLA in carrying out this contest is ranked in the top 1% of their industry.