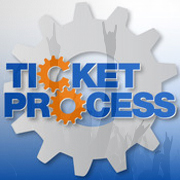 TicketProcess.com Now Offering Discounts On Remaining UFC 148 Tickets
(PRWEB) July 05, 2012
Since its inception in the mid-1990s, the Ultimate Fighting Championship has steadily grown in size, popularity and entertainment value. Incredibly, UFC 148 will take place in Las Vegas this upcoming weekend, and TicketProcess.com is stoked to be able to provide high-quality, guaranteed tickets to mixed martial arts fans at incredibly low prices.
The opportunity to purchase UFC tickets is akin to holding one of Wonka's own golden tickets for those that are going to be in the Las Vegas area this upcoming weekend. Las Vegas is an embodiment of the lavish life, and the city unapologetically flaunts its decadence for all to see. Naturally, the city has been an excellent fit for a thriving sport that feeds off of large, excited crowds that are busting at the seams with energy and machismo. Indeed, attending UFC 148 live is sure to be an experience that will never be forgotten.
The UFC has bolstered its roster after a recent merger with a smaller fighting league, and the major events are coming at the public as fast as a series of Urijah Faber punches. Truths are told and history is scribbled into the sport's growing folklore at every main event, and the night of July 7th is sure to be full of fireworks.
The card is headlined by a rematch of a classic bout from UFC 117 which pits current Middleweight title holder Anderson Silva against hard-nosed and hard-chinned Chael Sonnen. Silva was able to submit a spent Sonnen late into the fifth round with an armbar choke during their first meeting, but Sonnen is in the final stages of a training routine that he says has put him in the best physical and mental shape of his life.
Not to be overlooked is the third version of a three-bout series between veteran warriors Forrest Griffin and Tito Ortiz. Many expect the match to be the UFC swansong of the 37-year-old Ortiz, who has earned a handful of big matches over the past few years by surprising Dana White and his vast legion of fans with convincing victories. Given the general popularity of UFC 148 tickets, it would be a very risky approach to wait until touching down in Sin City to attempt to procure your tickets, so those wanting to ensure admittance should visit TicketProcess.com right now. Checkout All That Vegas has to Offer with Las Vegas Tickets & Tickets For Sporting Events.