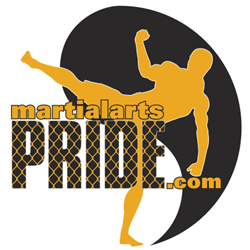 We're very excited to be able to have Houston joining us for our Grand Opening. Not only is he a UFC Veteran; he is a great guy that is always happy to meet fans, and he is a huge supporter of Nebraska MMA
Columbus, NE (PRWEB) April 16, 2009
MartialArtsPride.com, Inc., a leading mixed martial arts e-commerce site (which recently added TapOut MMA Clothing & UFC Apparel), announces the Grand Opening of MartialArtsPride Academy. In addition, they are bringing MMA (Mixed Martial Arts) fights to Columbus, NE with a guest appearance by UFC Veteran Houston Alexander.
The date for the Grand Opening of Martial Arts Pride Academy has been set for Saturday April 11th. There will be a few different things going on at the Grand Opening. There will be Muay Thai Kickboxing demonstrations, Brazilian Jiu Jitsu demonstrations, Judo demonstrations, live sparring and grappling and UFC Veteran Houston Alexander will be signing autographs, talking with fans and helping with the demonstrations. "We're very excited to be able to have Houston joining us for our Grand Opening. Not only is he a UFC Veteran; he is a great guy that is always happy to meet fans, and he is a huge supporter of Nebraska MMA," commented Nick Norris, Instructor and COO of MartialArtsPride.com, Inc. There will be UFC gloves available for fans to have autographed by Houston.
Some people seem to be intimidated when they first walk into the training facility. Nick Norris added, "People have told me they thought that someone was going to try and beat them up, or that the people here were going to be mean and brutal. In fact, it's quite the opposite, everyone gets along great. There are different people here that want different things and they all train together, and have a great time. Some people come here because they want to get in the cage and fight, others want to get in shape or stay in shape. There are also different skill levels, ranging from beginner to advanced. You don't need any experience to train at the gym, everyone has to start somewhere."
Whether they are a pro training for their next big fight or walking into a gym for the very first time, members are going to need some MMA Gear - Boxing Gloves - MMA Shorts, etc...; so, starting on April 11th, any gym membership comes with a start up package valued at over $180. The package will include Century Professional MMA Gloves, Good Money Boxing Gloves, Good Money MMA Shorts, and a Good Money T-Shirt.
In addition to the Grand Opening of MartialArtsPride Academy, Houston Alexander will also be attending the MMA fights that MartialArtsPride.com and Torment MMA are bringing to Columbus, NE for the first time. The fights are going to be held at The New World Inn Convention Center on Friday April 10th. MartialArtsPride.com has been working with Torment MMA, who normally holds fights at The Pershing Center in Lincoln, NE, for a few months now. Judging by ticket sales so far they are thinking the fights will be a big hit, and hope to hold more fights in the future. MartialArtsPride Academy has been working very hard to prepare the fighters for the upcoming fight. Six members of the gym will be fighting on the April 10th card.
MartialArtsPride.com, Inc. is also going to be carrying the new MMA video Game. The first MMA game in years, the UFC 2009 Undisputed MMA Video Game, will be released June 2nd 2009. The game has already made a huge impression on the MMA community and is expected to be a hit. The game will be available for the Xbox 360 and Playstation 3. The fighters portrayed in the game are going to have the same abilities they do in real life. It will be a whole new way for fans to experience Mixed Martial Arts.
MartialArtsPride.com, Inc. is a spin-off company of CAS Enterprises, Inc. whose flagship website, TheAwristocrat.com, specializes in Hotel Pool Pass Bracelets & Save the Vein Silicone Wristbands and Custom Printed Lanyards.
###