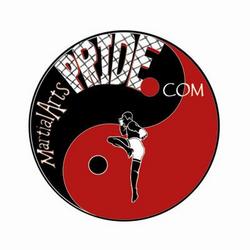 We are very excited about our new relationship with CSI (Combat Sports, International). As an authorized dealer, we are now able to offer our customers even more high quality products at very affordable prices.
Columbus, NE (PRWEB) July 24, 2007
MartialArtsPride.com, a CAS Enterprises, LLC Internet property, announced its plans to further expand is product line, concentrating more on UFC (Ultimate Fighting Championship) and MMA (Mixed Martial Arts) equipment and apparel. For officially licensed UFC Gear, MartialArtsPride.com will rely heavily on Century, LLC and its exciting new partnership with the UFC. Already, Century has added several UFC Videos and looks to follow that up with several more officially licensed UFC products in the fall, most notably - UFC Gloves and Gear.
MartialArtsPride.com has also already added to its line of MMA Shorts by becoming an authorized dealer for Combat Sports International. CAS Enterprises' president, Clark Swihart, commented, "We are very excited about our new relationship with CSI (Combat Sports, International). As an authorized dealer, we are now able to offer our customers even more high quality products at very affordable prices." The top-selling MMA Board Shorts at MartialArtsPride.com are the Combat Sports Fight Shorts Seek & Destroy, which are known for their appealing design, comfort, and affordability.
MartialArtsPride.com is also working feverishly to bring its own brand of MMA Gloves, MMA Shorts, and Martial Arts Sparring Gear to market. Currently, they are reviewing several designs and testing different materials before making a final decision. Clark Swihart says that the anticipated launch date of its newly branded Mixed Martial Arts product line is November 1, 2007. The MartialArtsPride.com brand will concentrate on high quality materials and workmanship as affordable prices. Its target market will be those UFC and MMA enthusiasts who are looking to get involved in the sport without breaking the bank.
Here is some additional information regarding MMA and the UFC; courtesy of MartialArtsPride.com's MMA & UFC Results staff…
BJ Penn finally got the revenge that he had been waiting for since there last fight. Penn's only knock on his game has been his cardio and he came into this bout looking in better shape than ever. That did not bode well for Jens Pulver because he got controlled the entire fight up untill he got submitted with a slick BJ Penn Rear Naked Choke in the second.
Manvel "Manny" Gamburyan was looking very impressive in the Ultimate Fighter Finale against Nate Diaz. That is until he got a take down blocked by a sprawl and dislocated his shoulder, being forced to tap laying face down in pain. Nate Diaz is the winner of this years season and looks to follow the footsteps of his brother Nick Diaz to UFC greatness.
Other news and notes of the night was a crazy ending to the Gray Maynard, Rob Emerson fight. Emerson got hurt with a punch to the body and could barely continue into the second round. In addition, Gray looked like he wanted to go for the kill at the beginning of the next round. After throwing some heavy punches he scooped up Rob and slammed him hard on the ribs where Emerson was favoring. Rob quickly taps while laying in pain on the ground. But a Lifeless Gray just layed on top because he knocked himself out on the slam.
The ref ended up calling it a No contest to the dismay of Gray who protested during his post fight interview.Cole Miller got knockout of the night with a left head kick that stunned Andy Wang and set up the ground and pound finish.Joe Lauzon baited Brandon Melendez into a triangle in the second round. Roger Huerta got a game opponent in Douglas Evans but managed to finish him off with strikes from the mount in the second. Thales Leites Jujitsu looked off the hook when he finished his fight with Floyd Sword by Arm Triangle. Matt Wiman also scored a win in a fight that was not aired on tv by overwhelming Brian Geraghty in the first. The other fight that was not aired involved an ass clown who is bad for the sport Allen "The Lobstah" Berubie. Berubie reassured what most thought, that he did not belong in the octagon in losing to up and comer Leonard Garcia via not knowing how to defend a Rear Naked Choke.
CAS Enterprises' flagship website is TheAwristocrat.com, which specializes in Silicone Bracelets and Wristbands, and has recently added Tote Bags & Backpacks to its product offering.
###