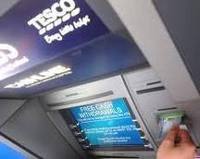 North Tyneside is a region that really needs this sort of boost from big companies such as Tesco. This move will certainly benefit the local economy and it is a clear sign that things are starting to improve in the UK job market
(PRWeb UK) October 14, 2010
The first 500 workers are now in place and have already started working at this centre located at the Quorum Business Park.
"North Tyneside is a region that really needs this sort of boost from big companies such as Tesco. This move will certainly benefit the local economy and it is a clear sign that things are starting to improve in the UK job market", said the Managing Director of the UK Knack Group After going through a period of training, staff working at this site will be in charge of providing customer and sales services to Tesco's home and car insurance clients. One North East, the regional development agency for the North East region, supported this move by granting £2m for the project.
The official opening was carried out by Phillip Clark, the person who will be the chief executive of Tesco in 2011. He agrees it is a very exciting moment in the history of Tesco, as this new centre will enable it to become a full service bank. They are committed to deliver first class customer services and they are doing all they can, providing the best training to their staff in order to deliver this standard of service to their clients.
More roles within the customer services area will be created over the next couple of years. People interested in these sort of roles can find out more by visiting "careers.tescobank.com"
About The Uk Knack Group
Built on decades of experience the Knack team consists of some of the most experienced professionals in the UK and abroad who have helped thousands of businesses and people to be more successful.
Press release distribution by Reputation 24/7. Online PR, Reputation Management and Online Reputation Management. The Uk Knack Group
###