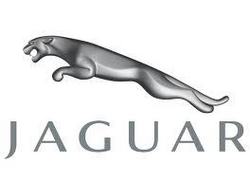 This is great news for the manufacturing industry
(PRWeb UK) October 19, 2010
The car giant Jaguar Land Rover will create thousands of jobs by making a multibillion investment in its business. This investment is thought to safeguard the factories located in the UK.
"This is great news for the manufacturing industry" commented the Managing Director of UK Knack Group. "UK economy needs an impulse in the manufacturing sector and the car industry has always been an important one in our country. We at UK Knack Group believe this is the way forward in order to get out of the crisis we are in at the moment."
The manufacturing sites located at Solihull and Castle Bromwich in the West Midlands will not be closed, on the contrary, they will be retained and in addition to that, Halewood plant located on Merseyside will be the centre of the creation of 1500 new jobs in 2011.
Experts within the UK Knack Group believe these are very ambitious plans that will boost the UK job market.
Jaguar Land Rover, a company owned by Tata Motors, have plans to create more models and increase the volume of the production. They also announced a new deal with trade unions regarding conditions and pay. This includes an agreement to give workers a two-year pay deal of 5% from November and to add another rise of a minimum of 3% from November 2011.
The company has already started the hiring process. These 1500 new employees are the ones who will support the launch of Land Rover's new Evoque at the factory in Halewood, Liverpool.
About The Uk Knack Group
Built on decades of experience the Knack team consists of some of the most experienced professionals in the UK and abroad who have helped thousands of businesses and people to be more successful.
Press release distribution by Reputation 24/7. Online PR, Reputation Management and Online Reputation Management. The Uk Knack Group
###