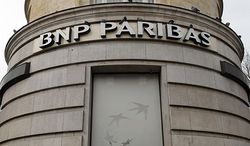 UK has a great pool of talent in the financial sector and this is excellent news for the people who are out there waiting to be given the opportunity to show how they can contribute to the economy
(PRWeb UK) October 20, 2010
UK Knack Group has learned that BNP Paribas are planning to hire 200 bankers within the next five years. The French Bank will increase their staff in order to consolidate their cash equities business. Most of the new employees will be based in London.
"UK has a great pool of talent in the financial sector and this is excellent news for the people who are out there waiting to be given the opportunity to show how they can contribute to the economy" commented the Managing Director of The Uk Knack Group, the very well known Executive Career Consultancy based in Leeds.
One hundred of the new staff BNP Paribas is planning to hire will go to the area of equity research. Another 50 new employees will go to sales and trading area. This will be done in order to strengthen their current joint venture with Exane, the British broker. And in order to plug a strategic gap, BNP Paribas is also planning to add around 50 bankers to its Corporate Finance Department.
"This will certainly boost our economy and it is a clear sign that our job market is on the rise" said the Managing Director of UK Knack Group. "We are heading in the right direction in order to get out of the current economic and financial crisis".
About The Uk Knack Group
Built on decades of experience the Knack team consists of some of the most experienced professionals in the UK and abroad who have helped thousands of businesses and people to be more successful.
Press release distribution by Reputation 24/7. Online PR, Reputation Management and Online Reputation Management.
###