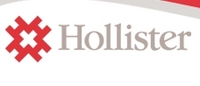 This investment will certainly create a great impact on Ireland's economy
(PRWeb UK) October 22, 2010
UK Knack Group has learned that Hollister, one of the largest American manufacturers of Healthcare products, have announced they will invest 65m of Euros in the expansion of their manufacturing plant located in Ballina, co Mayo. This investment and expansion will create 250 new jobs.
"This investment will certainly create a great impact on Ireland's economy" said the Managing Director of The Uk Knack Group, the very well known executive career consultancy based in Leeds. "Ireland is one of the countries that have suffered the most during this economic and financial crisis, so it comes as a relief that large companies such as Hollister are ready to invest and boost their economy."
The extension of its current plant will create 250 new high quality manufacturing jobs and it is expected that during the construction period another 200 jobs will be generated. It is expected to be finished by the end of 2011 and the recruitment process of key staff in the areas of engineering and product development has already started. They are also looking for staff able to provide support in quality and supervisory roles.
Hollister has been operating in Ballina since 1976, employing more than 300 people at this site. They specialize in the production of continence care products. The Headquarters of the company are located in Libertyville, Illinois.
"This expansion and investment will make the region's healthcare hub even stronger" commented the Managing Director of UK Knack Group. "The healthcare manufacturing has been at the heart of West Ireland's economy for the last 30 years and it is important that it continues like that, providing the jobs the region needs".
About The UK Knack Group
Built on decades of experience the Knack team consists of some of the most experienced professionals in the UK and abroad who have helped thousands of businesses and people to be more successful.
Press release distribution by Reputation 24/7. Online PR, Reputation Management and Online Reputation Management. The Uk Knack Group
# # #