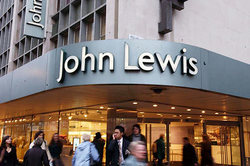 (PRWeb UK) November 12, 2010
John Lewis is an organisation committed to invest in new talent and every year they invite graduates to apply for certain number of jobs under their graduate scheme. They have confirmed the number of places for next year will be doubled and graduates are invited to apply for any of the three specialties they have - buying, retail management or merchandising.
"The graduate scheme John Lewis has in place gives the opportunity to many talented graduates to start their careers with one of the most important employers in the retail sector. And the increment in the number of places for next year is just a sign that it is working perfectly well for both the company and the graduates" commented the managing director of The UK Knack Group, the renowned executive career consultancy located in Leeds.
The programme, which lasts three years, is expected to provide the graduates with the opportunity to start their careers through the valuable experience obtained on the job and quick career development.
UK Knack Group has also learned that in addition to all the training the graduates receive, they will also enjoy all the benefits that John Lewis offers to their staff. These benefits include receiving a share of the profits the company makes, the opportunity to join some of the clubs and societies John Lewis has as well as having the opportunity to express their opinions regarding the running of the company.
About The UK Knack Group
Built on decades of experience the Knack team consists of some of the most experienced professionals in the UK and abroad who have helped thousands of businesses and people to be more successful.
###