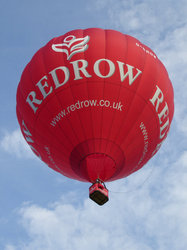 (PRWeb UK) November 17, 2010
Redrow is taking six new apprentices in North Lincolnshire and Yorkshire with the help of funds provided by the Government.
Among these six apprentices is a 17 years old teenager from Malton. His name is Luke Jagger and he is a former student from Malton Secondary School.
Redrow was awarded by the Homes and Communities Agency with the "Kickstart2" funding, which is worth around £3.5 million.
Homes and Communities Agency is the national housing and regeneration delivery agency for England and its cash injection will be used for the construction of 397 new homes and the creation of 6 new apprenticeships positions.
The Managing Director of UK Knack Group commented "These are difficult times and our young people need initiatives like this in order to get the skills they need for their future. We welcome this project and initiative as it will benefit not only the economy, but also the youngsters who are looking for the opportunity to enter the building business and enter this trade".
Luke Jagger commented he had already completed a year at college when he learned about the apprenticeships offered by Redrow. As his wish was to become a bricklayer, he knew that this was going to be a great opportunity he couldn't miss.
According to UK Knack Group, Redrow is a company that traditionally has taken two or three apprentices each year across the region, but due to the current conditions they have not been able to do it for the last three years. This is why the funding comes as a great help to continue with this system and provide young people the skills they need for the building trade.
About The Uk Knack Group
Built on decades of experience the Knack team consists of some of the most experienced professionals in the UK and abroad who have helped thousands of businesses and people to be more successful.
###