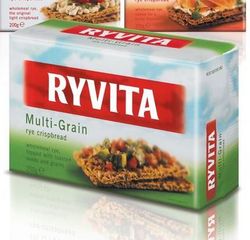 (PRWeb UK) November 17, 2010
Ryvita,the subsidiary of Associated British Foods, is investing several millions of pounds on a programme to convert an old warehouse located next to its factory in Poole into a modern manufacturing facility. This project is scheduled to be completed by spring 2011.The restructuring will create new jobs, a total of 38, in Poole.
Managing Director of UK Knack Group commented "The current economic situation needs the investment of private companies to crate growth in the regions of our country. We welcome this expansion and the creation of new jobs that it will bring. People need the jobs and this is an example more private companies should follow".
A spokesman from Ryvita said that the new site at Poole is 4,000 m2 and it will be used for two production lines that will come from the Ryvita plant located in Stockport as well as one new production line. There will also be extra space left for a fourth production line.
UK Knack Group has learned that Ryvita expects to have its new factory fully operational in May next year.
Ryvita's parent company, Associated British Foods, has just posted a rise of 26% in their full year pre- tax profit.
About The Uk Knack Group
Built on decades of experience the Knack team consists of some of the most experienced professionals in the UK and abroad who have helped thousands of businesses and people to be more successful.
###