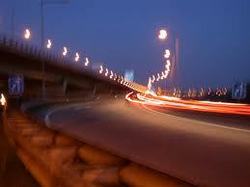 Despite the current economical situation and financial crisis, families still save their money for their summer holidays and look for the cheapest fares in order to escape to the sunshine and good weather of popular destinations
(PRWeb UK) November 22, 2010
Dart Group, the Airline and distribution company, pledged to continue their development and growth at Leeds Bradford airport, despite the tough competition from rival companies. Dart Group is the parent company of Jet2.com, a budget airline that is always competing at this airport with Ryanair, the well known budget Irish airline. Despite this competition, Jet2.com saw a record number of passengers travelling with them this summer.
UK Knack Group learned that more than one million passengers flew with budget airline Jet2.com from Leeds Bradford to 41 summer holiday destinations. The expansion at the airport in 2011 means there will be a creation of 145 new jobs for the summer season.
"Despite the current economical situation and financial crisis, families still save their money for their summer holidays and look for the cheapest fares in order to escape to the sunshine and good weather of popular destinations" said the Managing Director of UK Knack Group. "They look for reliability and a company they can trust, hence the need to create jobs in order to provide a better service and have repeat business".
"Creation of new jobs is what our country needs now more than ever, especially after the government announced their plans to cut the deficit. So this is really great news and a clear example of how the private sector can contribute to our recovery" commented the UK Knack Group Managing Director.
About The UK Knack Group
Built on decades of experience the Knack team consists of some of the most experienced professionals in the UK and abroad who have helped thousands of businesses and people to be more successful.
###