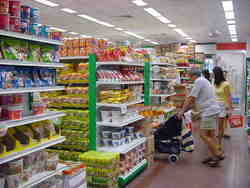 This is a sign that our economy is heading in the right direction
(PRWeb UK) November 22, 2010
UK Knack Group has learned that Asda, the second largest supermarket in the UK, will create 7500 jobs in 2011.
Asda has seen an increase on its sales, both in the stores and online. This added to the acquisition and opening of new stores, has made it necessary to hire more drivers, pharmacists, managers and shopfloor staff.
"This is a sign that our economy is heading in the right direction" commented the UK Knack Group Managing Director. "We welcome this news, as it is a great opportunity for young people and the people who are unemployed and looking for work. We need more opportunities like this in the private sector, so our economy can recover from the recession we have been through".
Asda is a company that recruit people who have the right attitude rather than the experience. They train their staff continuously, so previous retail experience is not an essential criterion for the hiring process. They announced earlier this year that they were committed to create 15000 apprenticeships in the retail area, 15000 work experience placements for teenagers between 14 to 16 years old as well as 10000 seasonal jobs.
"It is nice to have such good news during these difficult times" said the Managing Director of the UK Knack Group. "We have a long way to go in order to fully recover, and this is a clear example that companies are contributing towards this recovery and doing their best".
About The UK Knack Group
Built on decades of experience the Knack team consists of some of the most experienced professionals in the UK and abroad who have helped thousands of businesses and people to be more successful.
Press release distribution by Reputation 24/7. Online PR, Reputation Management and Online Reputation Management. The Uk Knack Group
###