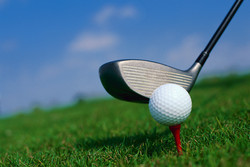 Developments and the investment of large amounts of money always are good news for the economy, as they generate jobs and benefits the local people
(PRWeb UK) November 26, 2010
An investment of £55 million for a new golf, housing and hotel development in Dundee, close to Broughty Ferry, will boost the Scottish economy and create hundreds of new jobs.
The plans presented by Mike Forbes, a local entrepreneur, for The Angus were backed by the Angus and Tayside Council. This new development is expected to pump into the Scottish economy more than £10 million a year. It will be the first 5 star facility in this region.
"Developments and the investment of large amounts of money always are good news for the economy, as they generate jobs and benefits the local people" commented the UK Knack Group Managing Director. "This is great news for the Scottish economy in particular and for the UK in general"
This major development will be located next to the Forbes of Kingennie Country Resort, and it will have a positive impact in the tourism of the area. It will be a major tourist attraction and this was the key factor that made the officials at the Council recommend the approval of the plans.
"This development will bring significant benefits to the economy because of the business it will generate and the jobs it will create" commented the Managing Director of the UK Knack Group. "This is why initiatives like this are very welcome, especially in these days of economic difficulties"
The centrepiece of the development will be an international competition 18-hole golf course, approved by Darren Clarke, together with a world class golf youth academy and a 5 star hotel and spa.
The new development, once completed, will create more than 200 jobs and it is estimated that during the constructions around 300 posts will be generated. This will boost the Angus economy by £19.2 million.
###