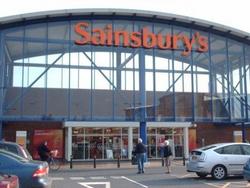 These are difficult times and jobs are very much needed, so we welcome this news because it will give the opportunity to many people to earn a salary and support their families
(PRWeb UK) November 29, 2010
UK Knack Group has learned that the giant Supermarket Sainsbury's will create 500 new jobs in its cafes and stores in 2011.
There are expansion plans for the forthcoming 12 months, therefore the need for new staff in order to cope with the demand.
"These are difficult times and jobs are very much needed, so we welcome this news because it will give the opportunity to many people to earn a salary and support their families" commented the Managing Director of UK Knack Group. "This is a sign that our economy is going in the right direction, the direction towards recovery and growth".
Along with the announcement of the creation of new jobs, Sainsbury's also announced that they will create 6 new food colleges. These colleges will offer training to their employees who are working in cafes or working with fish, meat or hot food.
The company expects that around 8,500 staff will receive this training every year. The areas these courses will cover include knife skills, product knowledge and customer service, to name a few.
The colleges are located in Bradford, Murrayfield, London Colney, Oldbury (Birmingham), Hempstead Valley (Kent) and Calcot inReading. These colleges follow the opening of a baking College near Northampton, at Whitworths Mill, that took place earlier this year.
"Not only Sainsbury's growth will create jobs but also they will create centres for training their staff, which is a double benefit for the future people working with them" commented the UK Knack Group.
About The Uk Knack Group
Built on decades of experience the Knack team consists of some of the most experienced professionals in the UK and abroad who have helped thousands of businesses and people to be more successful.
###